4-Time Champion LeBron James Has MJ Record In His Sights
By Connor Lynch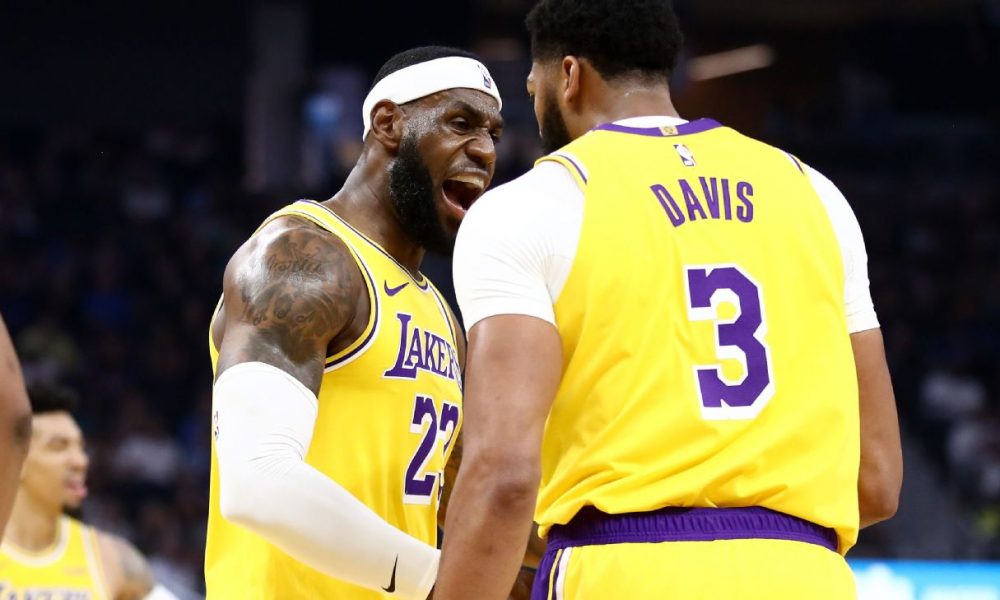 On Sunday night LeBron James finally delivered what he was signed for Los Angeles to do; win the NBA Title.
It's his fourth championship, and the Lakers' 17th after a ten year title drought. In winning the title for the Lakers, LeBron James moved closer to the status of the best player of all time.
His 4th Finals MVP award moves him into second place in the all-time Finals MVP rankings. He is now two behind Michael Jordan, who has six.
As well as that, LeBron James is the first player to win the award with three different franchises. However, his first Lakers season was a non-starter due to injury and team issues. He wouldn't have returned the Lakers to their perch without his new partner, Anthony Davis.
Want $250 to bet on NBA Futures?
The Lakers only truly looked like a championship team after Davis' arrival.
"I can't really explain it," James said of his partnership with AD. 
"It's just certain things you know. In any type of relationship, you kinda just feel, you know, that vibe, you can have that respect. You have that drive, and sometimes you can't explain what links you with somebody, and that's organic."
LeBron frequently admitted that playing in the Orlando Bubble was a challenge for him. As a result, he ranks this title as one of the most challenging of his career.
"It's probably been the most challenging thing I've ever done as far as a professional, as far as committing to something and actually making it through," James said
"But I'm here for one reason and one reason only, and that's to compete for a championship. That was my mindset once I entered the bubble. … I've been as locked in as I've ever been in my career."