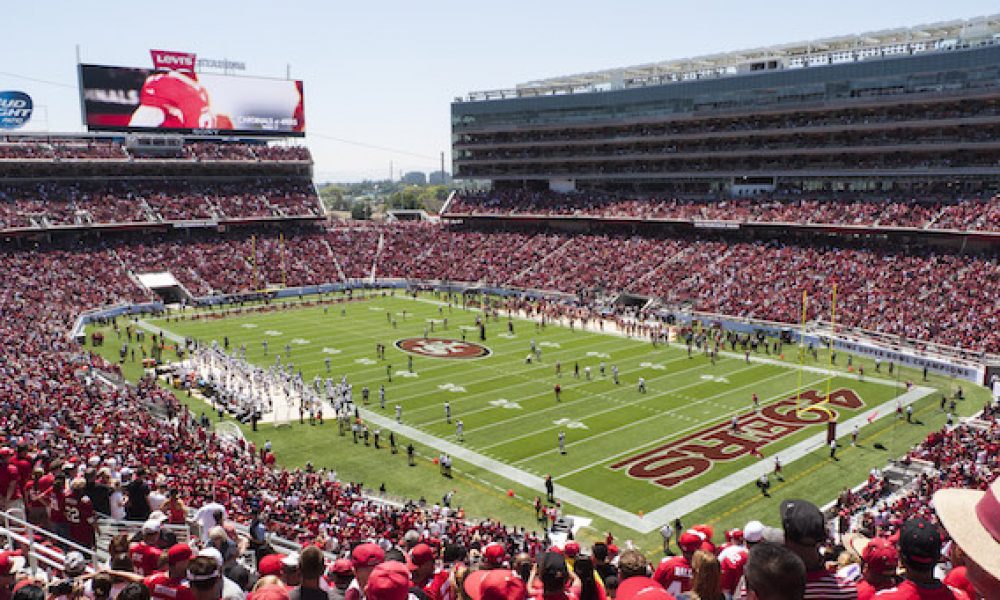 49ers feisty, but ready for regular season yet?
After losing last season's NFC Championship Game, the 49ers are hoping to take the final steps to greatness in 2022.
In the summer heat of California, the San Francisco 49ers are hoping to prove they're ready for the regular season.
Based on this week's physically — legal and otherwise — perhaps they're a bit too ready.
On Friday, head coach Kyle Shanahan discussed the skirmishes his team has endured over the past few practices. While he's happy with the serious tone, he's done with the nonsense. Per ESPN:
Want $250 to bet on NFL futures?
"I want everyone challenging each other, I don't care how much crap each other talks; I don't care how close they get to fighting. They can do whatever they want to get themselves to be as intense as they want and bring the best out of each other, which happens a lot that way. And it's the same on the field.

"But once you throw a punch, you get ejected or you get a penalty, and we pride ourselves on, I want people to be irritants, I want people to get as close as they can to all that stuff. I want people to get right on the line where they're about to black out, but you can't black out on the football field or you cost your team."
For San Francisco, there are legitimate championship aspirations for a team looking to win its first Super Bowl since 1994. The Niners are loaded on both sides of the ball. The roster boasts All-Pro players in tight end George Kittle, left tackle Trent Williams, receiver Deebo Samuel, edge rusher Nick Bosa, linebacker Fred Warner and others. It's a group more than capable of overtaking the Los Angeles Rams in the NFC West. Although, there's also a huge question.
That question is second-year quarterback Trey Lance, who is taking over for veteran Jimmy Garoppolo. With Garoppolo being shopped in trade talks, the Niners are relying on Lance to step in and step up, elevating the passing game from decent to dominant.
If Lance does, San Francisco might augment a team who in 2019 was minutes way from a championship. Who last season had a 10-point lead in the fourth quarter of the conference title game before falling short.
However, it's a time to refocus for the 49ers, who can't seem to contain their excitement, and anger, before the regular season.