Aaron Rodgers Questions Protocol as NFL Ponders Season Expansion
By Connor Lynch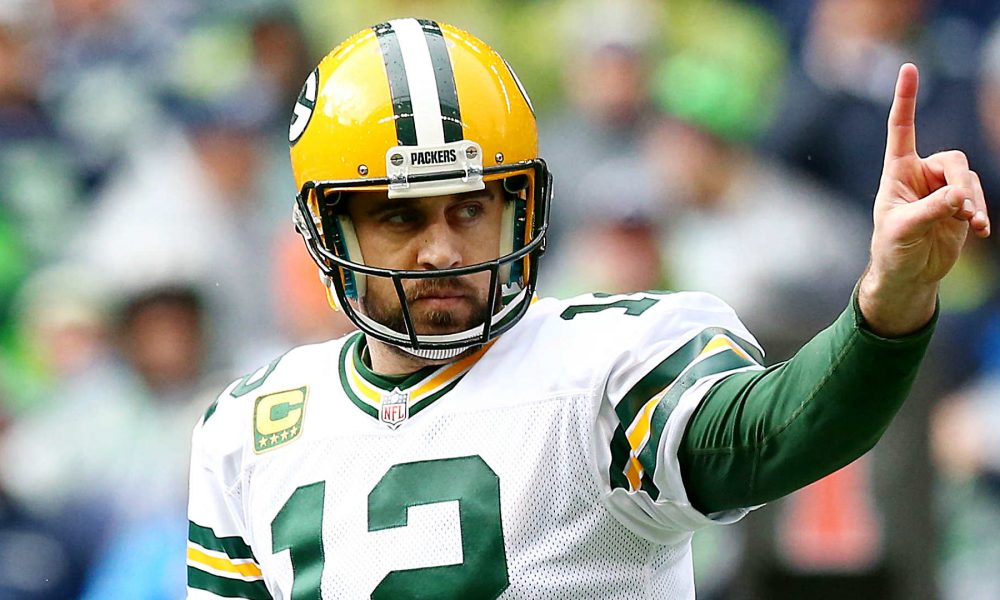 Green Bay Packers quarterback Aaron Rodgers has voiced his frustration over contradictions in the NFL's Covid-19 protocol.
His comments come in the wake of news that the league is reluctantly considering extending the season to 18 weeks.
The NFL has been staunch in it's determination to not even consider extending the regular season. However, with cases on the rise in the united states, another outbreak in the NFL could make things complicated. 
"You can dap up a guy after a game, but you can't eat at the same lunch table as a teammate," Aaron Rodgers said Tuesday.
Want $250 to bet on NFL Week 10?
If the league can't fit every game into 17 weeks, it will extend the playoffs from 14 teams to 16 teams. The decision was voted in on Tuesday and is aimed at ensuring no team would miss the playoffs over being unable to complete it's schedule. 
This will only happen if 'meaningful' games, in other words, games that will impact playoff qualification are affected.
"You can go down to practice and hit each other and be in close contact, but you have to have Plexiglass between you and the guy next to you in the locker room," Aaron Rodgers continued.
"I just think some of those things, to me, really don't add up.
"Some of it is definitely for the optics of it, some of it probably based on science, but it's definitely changed the season, for sure.'
Despite his questions, Rodgers still thinks that the league is doing a good job in these trying times.
"But I think the NFL and PA, talking about the protocols, I think have done a nice job of setting good guidelines on how we can try to get to the end of the season. Obviously, we had some games moved and canceled, but that we got eight games in, I think, is a win. Now we've got to get to the end of the season."