Alabama QB Tua Tagovailoa suffers setback after hand surgery
By Amber Lee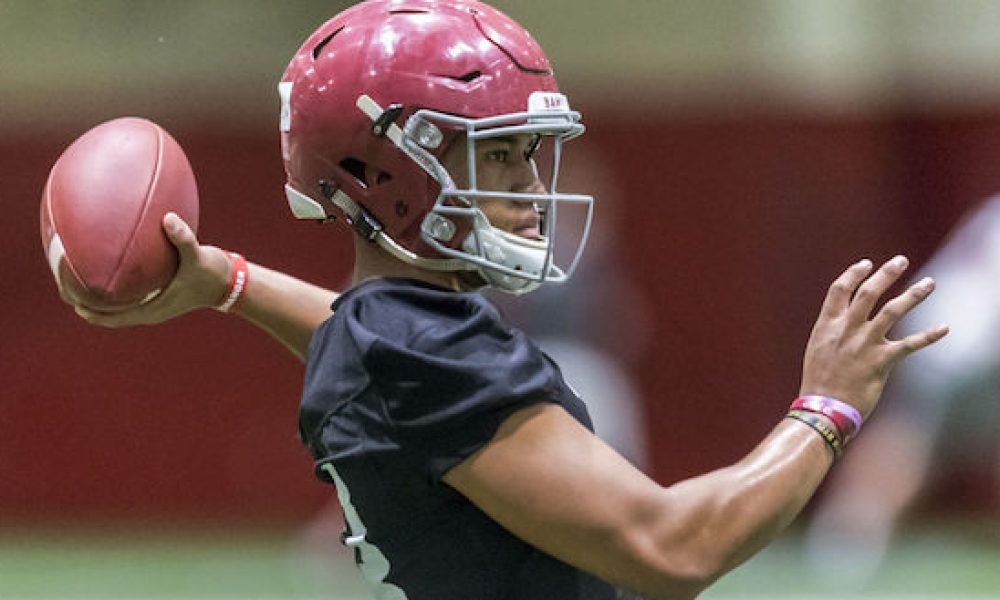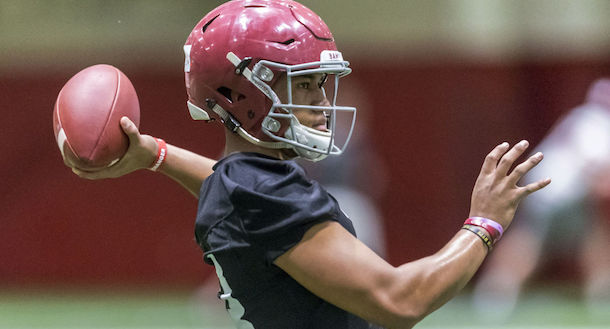 The story of spring practice was expected to be Alabama's quarterback battle between Jalen Hurts and Tua Tagovailoa. However, a thumb injury has limited the freshman, and a setback will delay his return to full strength.
According to Marq Bennett of SEC Country, head coach Nick Saban said doctors are in the process of determining how to best handle Tagovailoa's recovery.
Saban on Tua Tagovailoa's hand: Tua had a little setback yesterday with his hand.

Doctors are evaluating him to see how to proceed for the rest of the spring. Want to make sure it's not an issue for him in the fall.

— Marq Burnett (@Marq_Burnett) April 14, 2018
Tagovailoa became a college football star during the national championship, tossing three scores — including the game-winner — to lift Alabama past Georgia in overtime. The southpaw finished his freshman season 49-of-77 for 636 yards with 11 touchdowns and two interceptions.
Looking ahead to 2018, he's expected to push Hurts for the starting job despite the incumbent's 25-2 record. Though Tagovailoa started throwing shortly after the injury, all practice reps he misses are valuable to Hurts.
So, at this moment, it appears the college football world must be patient and wait until the fall to see Tagovailoa vs. Hurts on the practice field.
NCAA Betting