Andrew Bogut Open To Future Postseason Cameos
By Connor Lynch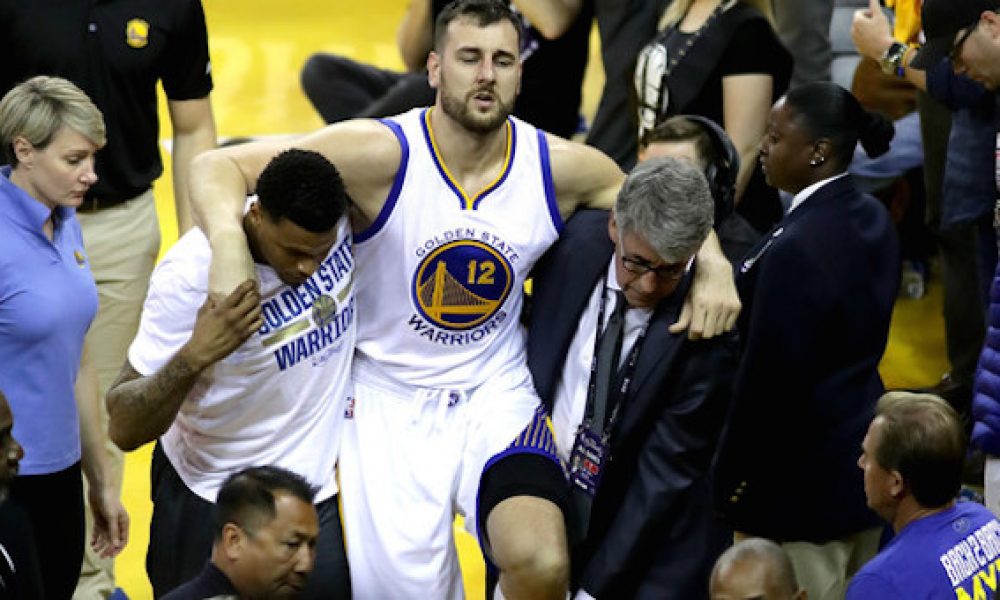 Andrew Bogut has enjoyed an incredibly successful postseason return to his former team, the Golden State Warriors. So much so that he might make it a yearly thing, according to EPSN.
After retiring from the NBA, Andrew Bogut returned home to Australia. He played the 2018/2019 regular season with the Sydney Kings of the Australian National Basketball League.
Andrew Bogut was re-signed as cover and an experienced head for the Warriors' postseason run in. He's played more than expected since DeMarcus Cousins suffered a left leg injury.
This postseason, Bogut is averaging 5.5 points, 3 assists and 8.5 rebounds over 16.3 minutes.
Want $250 to bet on the NBA Playoffs?
"I might've started a trend," Bogut said.
"I'll listen," Bogut said of potential NBA offers. "It's not something I'm turning down, or it's not something that I'm accepting at this point. First and foremost, I'm wanting to get through this year, and then we can talk about the future. But if it presents itself again, it's a pretty ideal situation, especially in California. You come over, the weather's getting better, and hopefully you can compete for a championship again."
"He looks amazing," Draymond Green said after Game 3.
"It's been incredible to have him back, especially with DeMarcus going down. We're obviously still praying for DeMarcus. Wish him a speedy recovery. Hoping he can get back for this Finals run. But Bogut has been incredible for us."
Bogut says that while adapting wasn't hard, his perspective is very different from this time last year.
"I know the system pretty well," he said.
"Different things are important now," Bogut said. "Like I said many times in the last couple weeks, just appreciating this opportunity and appreciating being in a situation to win an NBA championship was something I probably didn't enjoy as much the last time around."