Andrew Bynum Plotting NBA Return
By Connor Lynch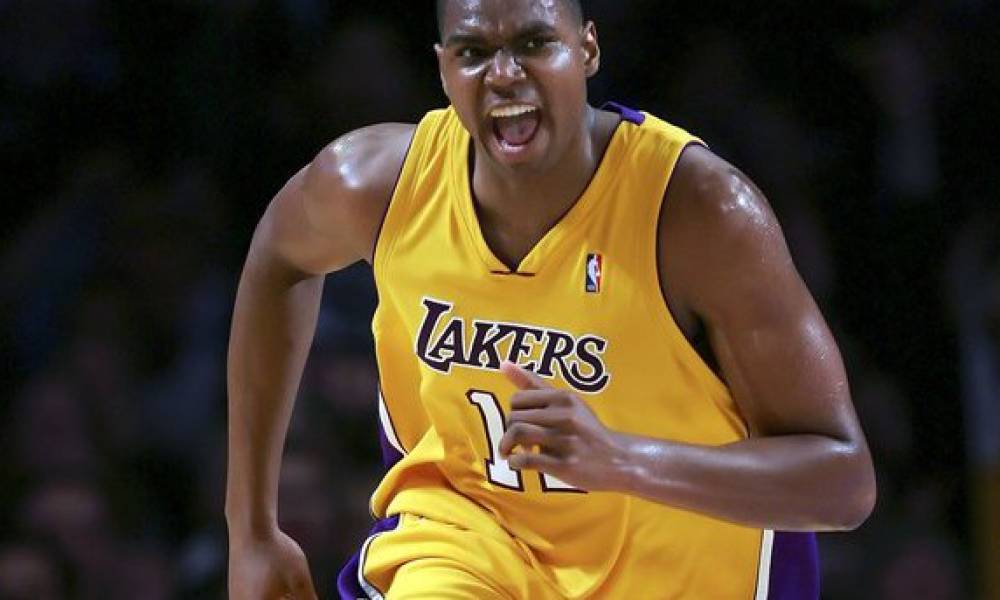 Former Los Angeles Lakers All-Star Andrew Bynum could be about to return to the NBA, after a four year absence. According to The Athletic, Andrew Bynum has hired representation and is scheduling team workouts to try and find a team.
Andrew Bynum, a two-time NBA champion, has not played an NBA game since March 15, 2014, for the Indiana Pacers. He spent the rest of that season listed as inactive on the Pacers roster.
Want $250 to bet on NBA futures?
Bynum was drafted as the No. 10 pick by the Los Angeles Lakers in the 2005 NBA Draft. He is one of five players from the 2005 NBA Draft to make an appearance in an All-Star game. The other four are Chris Paul, Deron Williams, David Lee and Danny Granger.
The 30 year old has had a career plagued by knee injuries. It will be difficult for him to find a team, given all the games he has missed over the years.
Bynum had five seasons where he failed to play in more than 50 games. He has only appeared in more than 65 games in a season once. As well as that, he missed the entire 2012 – 2013 season for the Philadelphia 76ers. Bynum was traded to the 76ers as part of a four-team deal that saw Dwight Howard sign for the Lakers.
He signed with the Cleveland Cavaliers in the summer of 2013. In Cleveland, made 24 appearances, of which 19 were starts. The Cavaliers then traded him to the Chicago Bulls in return for Luol Deng. The Bulls waived him the very next day, leaving Bynum to sign with the Pacers. However, he only played twice for Indiana.
Over his career, Bynum averaged averaged 11.5 points, 7.7 rebounds and 1.6 blocks per game.