Arsene Wenger Defends Mesut Ozil
By Connor Lynch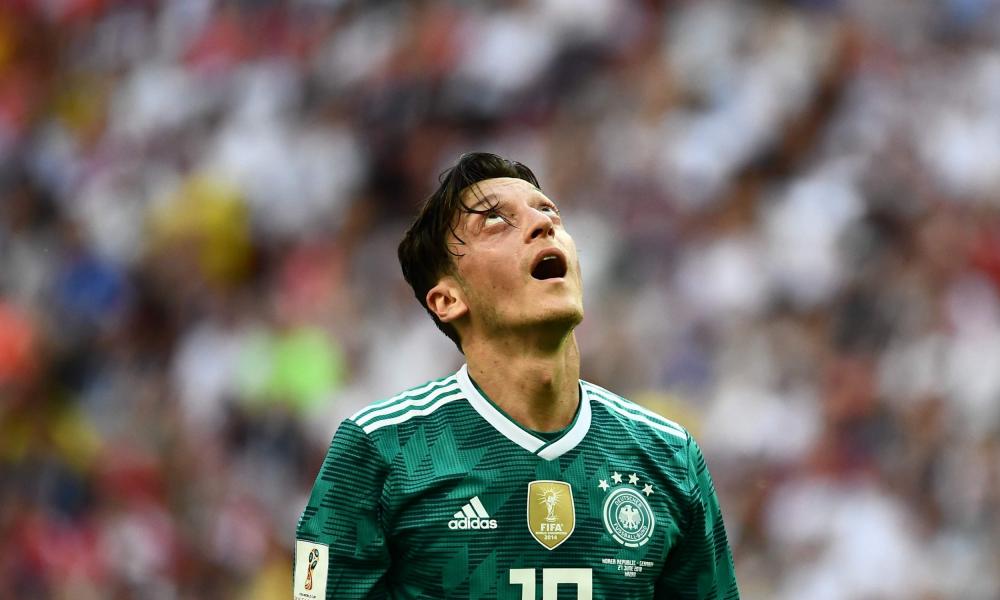 Former Arsenal manager Arsene Wenger has come to the defense of maligned Germany star Mesut Ozil following the World Cup.
Mesut Ozil has been scapegoated in Germany for the national team's disappointing showing during the 2018 World Cup in Russia.
Mesut Ozil started Germany's 1 – 0 defeat to Mexico in their tournament opener, before being dropped for the next game. Germany won that game 2 – 1 against Sweden at the death to set up a win-or-out game against South Korea.
However, Germany lost to 2 – 0 to South Korea in calamitous fashion.
It's the curse of the playmaker that perceptions of your performances are reliant on the ability of your teammates.
Want $250 to bet on the 2018 World Cup?
Ozil was cited as one of the players responsible for Germany crashing out of the World Cup. However, against South Korea he created seven goal scoring chances. At the time, it was the most chances created by a player in a single game in the tournament.
His former manager at Arsenal, Arsene Wenger, said that Ozil played with the handbrake on. He added that Ozil is a player who needs support rather than vilification.
"He played security. I was thinking come on, that is not the real Ozil I know, the guy who can kill," said Wenger.
"He played alright, but he didn't play with complete freedom and played with the handbrake on this World Cup for Germany."
Mesut Ozil angered some German fans with his meeting with Turkish President Recep Erdogan before the World Cup.
Wenger added: "Him and (Ilkay) Gundogan suffered with what happened before the World Cup because they have been vilified in Germany.
"Ozil is a guy who needs support, he doesn't need controversy."