Atlanta Braves signing Yasiel Puig
By Amber Lee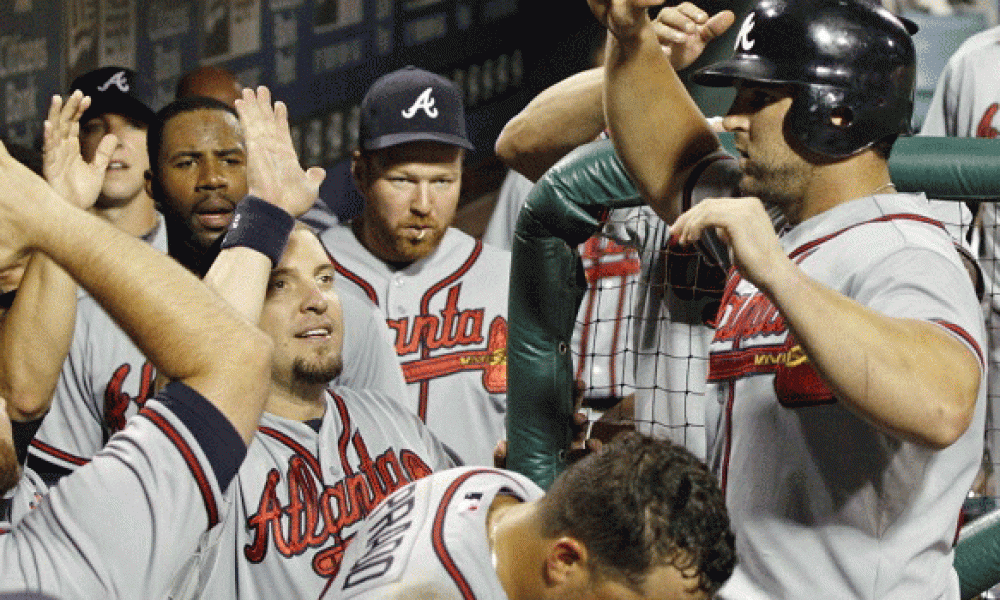 Yasiel Puig is signing with the Braves, per source.

— Mark Feinsand (@Feinsand) July 14, 2020
The Atlanta Braves are signing Yasiel Puig, bringing in the former All-Star outfielder and the top remaining free agent before the 2020 MLB season begins.
While the Braves came into camp happy with their outfield, things changed after veteran outfielder Nick Markakis opted out of the 2020 season. Fortunately for Atlanta, Puig remained available in free agency and the team is now signing him to its MLB roster.
BET ON MLB
Puig, one of the game's most exciting personalities, joins a club with World Series aspirations this year. Even before signing the former All-Star outfielder, the Braves were favored to win the NL East and were viewed as a top-five team in baseball.
While Puig comes with a reputation for being eccentric, the 29-year-old outfielder remains a very productive player. Despite spending the majority of his 2019 season in a below-average lineup, Puig still put up solid numbers.
Now in Atlanta, Puig should see time in the corner outfield and at designated hitter. If Freddie Freeman can make a fully recovery from COVID-19, the Braves could have an outstanding lineup and will be a legit World Series contender.