Bartolo Colon Reaches Eighth With Perfect Game
By David A.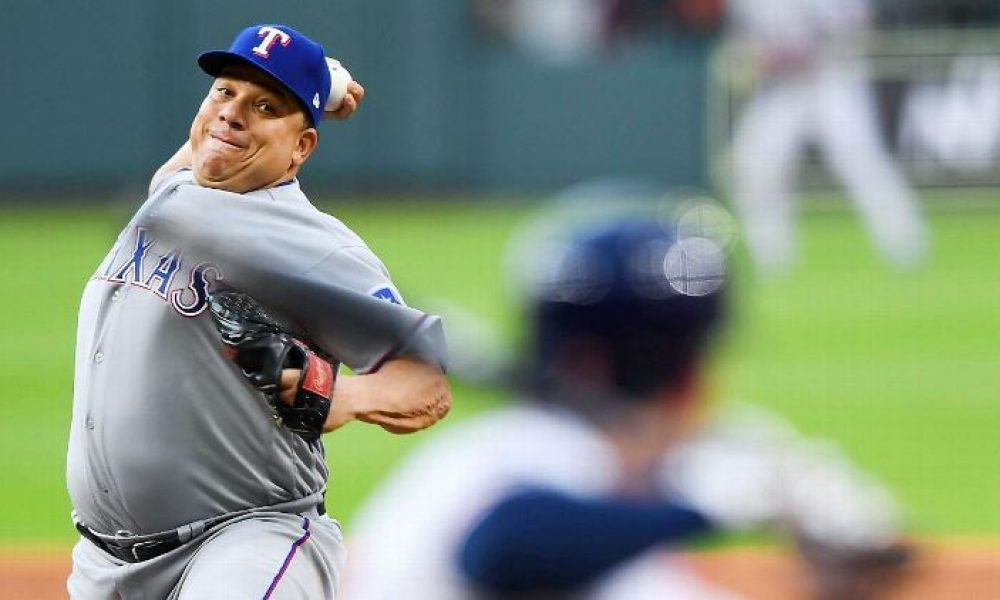 On Sunday night, Texas Rangers pitcher Bartolo Colon, who in May will turn 45, flirted with perfection. The right-hander entered the eighth inning throwing a perfect game against the Houston Astros.
However, he walked Carlos Correa to lead the inning off. A double by Josh Reddick ended Colon's bid to become the oldest pitcher in baseball to throw a no-hitter. In 1991, Nolan Ryan, the record holder for no-hitters with seven, threw one at 44 years and 90 days,
Colon through his interpreter said that he never thinks about his age or who he is facing on the mound. He always goes out trying to do his job and always feel happy. He does not think about anything else while on the mound.
Out of the first 17 Astros batters Colon faced, he reached a count of 0-2 on 10 of them. He also had six strikeouts over that span. When he started the eighth, his pitch count was 83, with 59 of them strikes and had thrown seven strikeouts.
Colon said that after pitching seven innings of perfect baseball, he started to think about what he was doing. Adding that he knew that Jose Altuve and others could be hard outs to get over the final two innings.
Correa walked to open the eighth on a 3-1 pitch and Reddick was 0-2 when he lined a double down the line in right that put Astros on second and third and spoiled Colon's no-hit bid in the process.
Reddick said Colon threw him a changeup up and over the plate that he was able to get enough of to pull it over the head of the first baseman.
Houston's fans gave a standing ovation to Colon following Reddick's hit and Bartolo Colon clapped his glove with his pitching hand in response to Reddick's double.
Known as "Big Sexy," Colon is a favorite of fans throughout the majors and is playing with the ninth team over his last 11 seasons.
With two outs in the eighth, the Rangers removed Colon with the score 1-1. Bartolo Colon finished with 96 pitches and lowered his ERA to just 1.45.
Want $250 to bet on the MLB?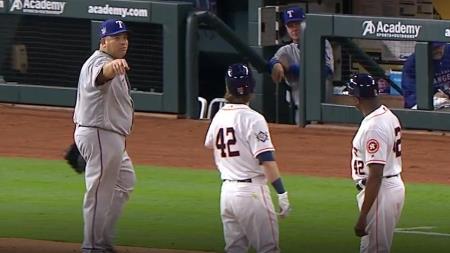 While walking off the mound, he looked over at Reddick, who was on third, and the two spoke. After the game, Reddick said that Colon told him he was supposed to have rolled over the pitch and not pulled it the way he did. Reddick said that he and Colon go back to the days both played for Oakland.
Texas won the game in 10 innings 3-1 despite being a hefty underdog going in, as few gave Colon a chance against Justin Verlander the ace for the Astros, who tossed a gem of his own giving up one hit, a home run in the third, through eight innings.