Boston Celtics Must Stop Slump To Qualify For Playoffs
By Connor Lynch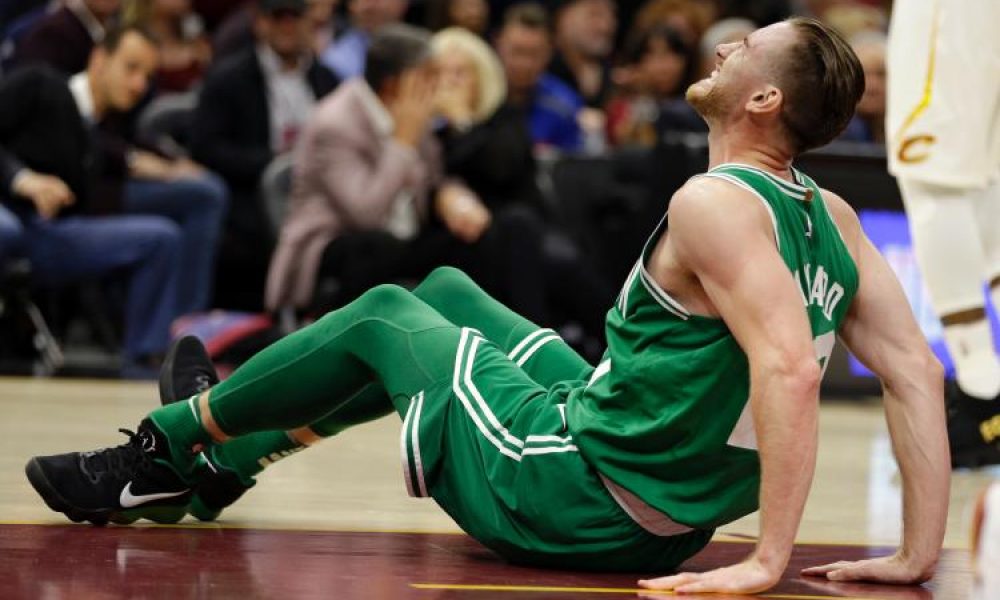 The Boston Celtics, after a disappointing two weeks, are in the down phase of an up and down NBA season.
In March, the Boston Celtics have lost four straight games at TD Garden. As a result, their standing in the Eastern Conference has taken a big hit.
Before that stretch of home games, they were second in the East. They are now closer to the Miami Heat in fourth, and their hopes of making the playoffs are fading away.
What is particularly galling for the Boston Celtics is the fact that they threw away leads in all of those games. Against the Rockets, Nets, Jazz and the Thunder, Boston held a double digit lead.
Want $250 to bet on the NBA?
Sign up here!
It's that kind of defeat that can really sap the confidence, Gordon Hayward has faith that they can turn it around. 
"We obviously have stuff to work on," said Gordon Hayward. 
"I think as individuals, as a team, we have to try to not get too high on the highs or too low on the lows, and this is a low for us.
"We have to try to build ourselves, crawl ourselves back out of it. I think we'll find it again. We're still the same team. We've just got to lift each other up, find ways to win basketball games again."
Coach Brad Stevens said that these setbacks are all a part of negotiating an NBA season.
"This is part of navigating your way through this stuff," he said. 
"You can feel like you're on top of the world one week, and you can feel like the sky is falling the next.
"That's the hardest part about the NBA … that's just the way it goes."