Brad Marchand Fined by the NHL
By Connor Lynch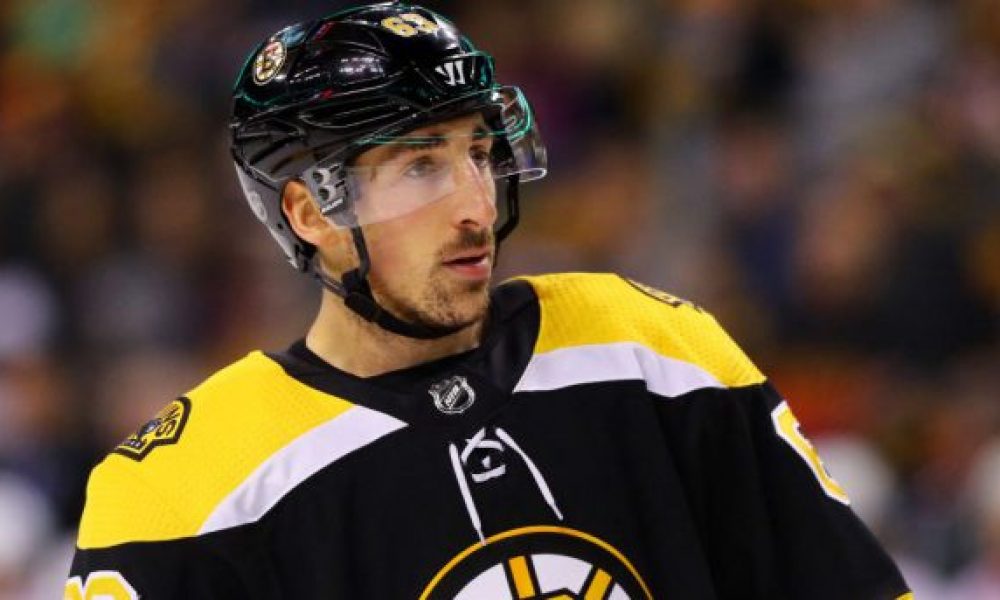 Boston Bruins left winger Brad Marchand is in trouble again. The controversial star has been fined $5,000 for cross-checking Philadelphia Flyers defenceman Andrew MacDonald in the face.
The figure of $5,000 is the maximum fine allowable under the NHL's collective bargaining agreement.
The punishment was announced by the National Hockey League's department of player safety on Monday. Brad Marchand has been suspended six times in his NHL career.
After he appeared to slam his stick into the head of Andrew MacDonald, he was issued with a fine instead.
According to the Department of Player Safety, the incident itself didn't rise to suspension status. They said the cross-check didn't connect with MacDonald as badly as the video might indicate.
Brad Marchand was assessed as a minor penalty on the play. The incident occured late into the second period of the Boston Bruin's 3-4 overtime loss to the Philadelphia Flyers.
Marchand has been suspended twice in the space of the last 12 months. He received a 5 game ban in January for elbowing Marcus Johansson of the New Jersey Devils in the face. He has also been fined twice since January 2017. First, for a dangerous trip on Niklas Kronwall of the Detroit Red Wings.
He was also fined $2,000 last month for as a result of diving.
Want $250 to bet on the NHL?
The 29 year old has missed 75 games due to suspensions in his career. He has also paid a total of $1.7m in fines to the NHL for the incidents he's been involved in.
Marchand has played his part in helping the Boston Bruins to the top of the Eastern Conference this season. His performances have sparked MVP talk, as he currently has 84 points in 64 games.