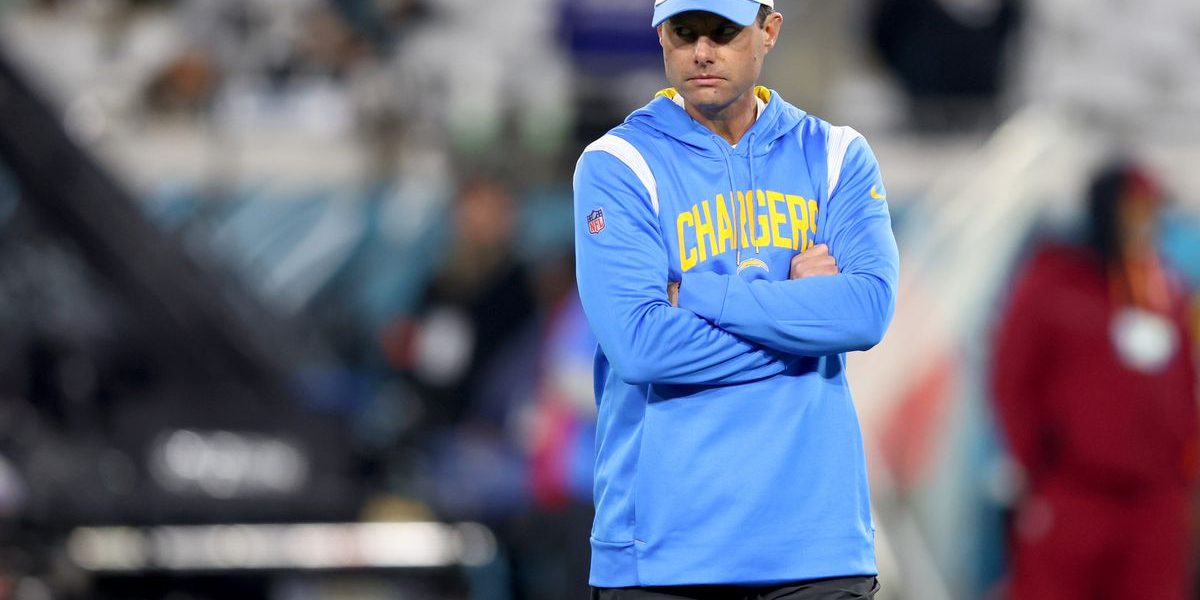 Brandon Staley: Our Team Has Played It's Heart Out
Chargers head coach Brandon Staley insists last season's playoff defeat to the Jaguars isn't affecting his team this season.
The Los Angeles Chargers held a 27 – 0 lead over Jacksonville in the second quarter of the wild-card round. That defeat was the beginning of a sequence of four straight one score defeats for the Chargers.
Brandon Staley was asked if there was a connection between that and Sunday's overtime loss to the Tennessee Titans. 
Want $250 to bet on the NFL?
Despite his bullish rebuttal, the Chargers are displaying a concerning trend with Justin Herbert under center. They have lost ten games in which they've held a lead in the fourth quarter. That's the most such defeats in the league since 2020.
Nonetheless, Brandon Staley says the Chargers locker room is full of winners in spite of his frustration. "We just lost a game in overtime — how do you think the mood is?" he said.
"I'm not worried about the Jacksonville loss — the Jacksonville loss hasn't carried onto the season whatsoever," he insisted. 
"If you've seen our training camp or you've seen the way we've played in the first two games, it hasn't had an impact on our team whatsoever. Our team is connected, our team has played its heart out in two games, and we've lost two tough games. It has nothing to do with the Jacksonville game and if you ask anyone in our locker room, it has nothing to do with the Jacksonville game. And that's just the truth."
"It's a convenient storyline for you and for everybody else, but it's not the truth. We've lost two tough games but the guys in that locker room, the men in that locker room they are finishers and they have what it takes and we're excited to prove ourselves."