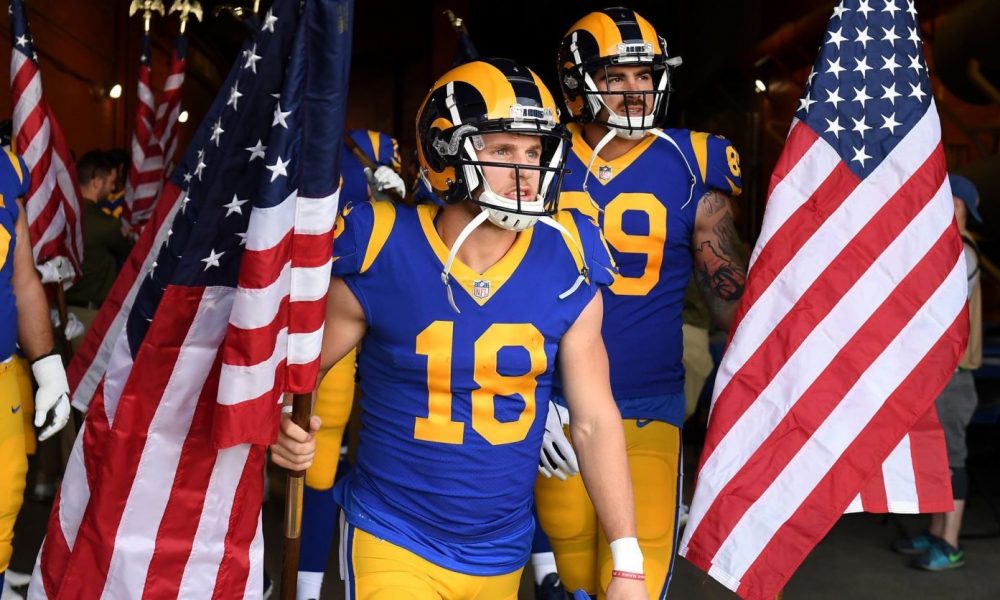 Sean McVay hopes to get Rams WR Cooper Kupp back for Week 5
The Rams came into the season without arguably their best player outside of superstar defensive tackle Aaron Donald. They played Week 1 against the Seahawks without star WR Cooper Kupp, due to a hamstring issue.
Fortunately, the Rams were still able to get the best of the Seahawks in Week 2, even without Matthew Stafford's go-to guy downfield, and now the team may know when they'll get him back on the field.
Head coach Sean McVay believes the Rams will get Kupp back for Week 5 via Mike Florio of Pro Football Talk.
"We are hopeful about that," McVay told reporters on Friday. "I want to be careful to say, but the reason that we put him on IR was so that you know if it's going to be those four weeks that he's mandated to be able to miss and then we can take him off of the IR and be available for that fifth week. That was the reason that we made that decision that we did last week because you don't know what's going to really come up.

"It doesn't put a timetable on really rushing him back, allowing him to be able to go throughout a thorough process. He's so conscientious and I think he wanted to be out there so bad that sometimes it's, all right, well let's protect you from you because you're such an elite competitor. I want to be careful to put the cart before the horse that they say, but I'm hopeful about that."
Obviously, this is great news for the Rams, as Kupp will give them a significant boost offensively. However, in the meantime, things won't get any easier for the Rams as the schedule gets tougher heading toward Week 5.
Want $250 to bet on the NFL?
The Rams will have to face the San Francisco 49ers in Week 2 followed by the Cincinnati Bengals, Indianapolis Colts and Philadelphia Eagles.