Brewers' Christian Yelich Hits for Cycle on 6-for-6 Night
By David A.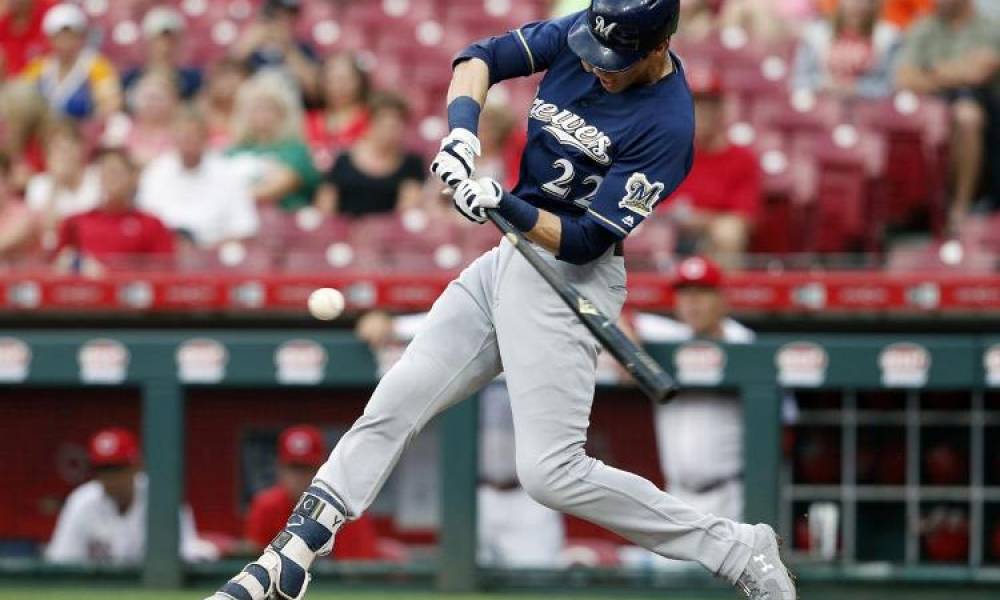 While sitting in the clubhouse following the game on Wednesday night Milwaukee Brewers outfielder Christian Yelich said he was tired.
It came as no surprise to anyone who has just watched Yelich for over four hours help lead an improbable rally with an effort of historic proportion.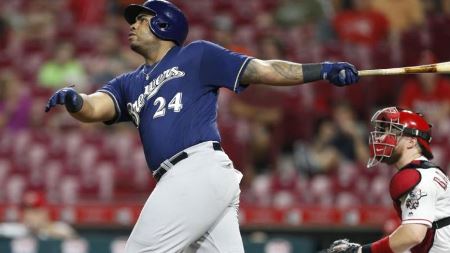 Yelich became the eighth player for the Milwaukee Brewers to hit for the cycle; his career first, and tied the club record for hits in one game with six. Teammate Jesus Aguilar topped off the night with a 10th inning home run to give Milwaukee a 13-12 win over National League Central rivals the Cincinnati Reds.
Milwaukee manager Craig Counsell said it was the first time he had ever seen a game like Wednesday's, where Yelich was a perfect 6-for-6.
He described it as incredible. Counsell said each time Yelich came to the plate he thought to himself the outfielder could not do it again and yet he did. Counsell added that Yelich did everything and jokingly said Yelich would be driving the team bus home after the game since he had does everything else.
Aguilar's home run was hit off Reds' closer Raisel Iglesias and was the fourth home run hit by the Brewers in the game. The win temporarily halted the month long fall the Brewers have experienced losing 11 of the last 20 games prior to Wednesday and dropping into third place in the NL Central trailing the first place Chicago Cubs by five games.
Yelich is the first player for the Brewers since George Kottaras to hit for the cycle. Kottaras did so on September 3, 2011 on the road against the Houston Astros.
Yelich matched the team record with six hits out of the 22 the Brewers had, including a two-run home run. Yelich became the fourth player since 1920, the start of the live ball era, to hit for the cycle and have six hits. He joined Bobby Beach who accomplished the feat in 1920, Rondell White in 1995 and most recently Ian Kinsler in 2009.
While talking with reporters, Yelich said it was one of the things you really do not ever expect to do, and obviously some luck needs to be involved when accomplishing something like what he did.
The Brewers' outfielder hit a triple in the seventh to deep right field to complete the cycle to go along with his three singles, double, and homer.