Brooklyn Nets Getting Under The Lakers Skin
By Connor Lynch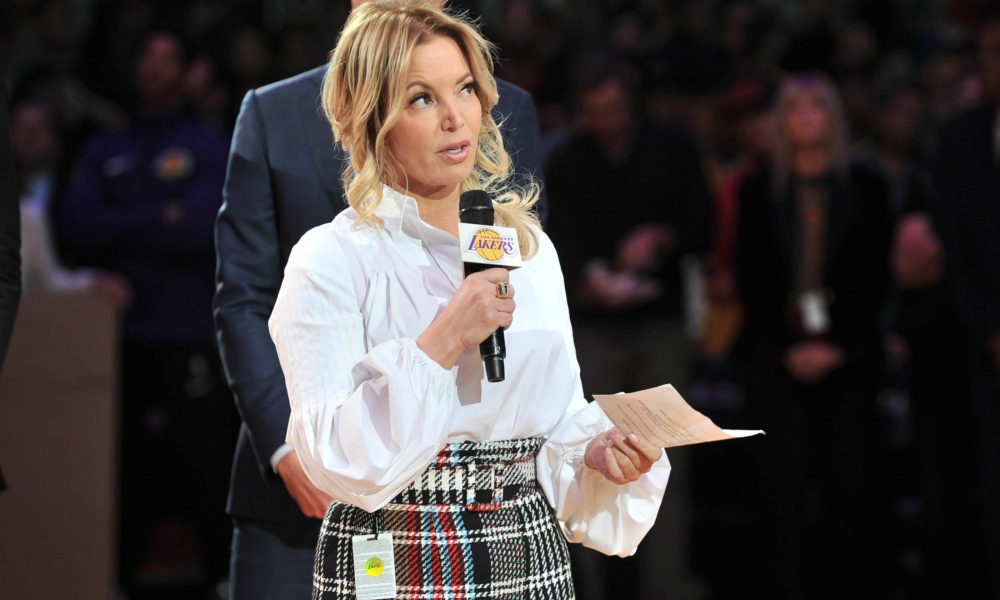 Los Angeles Lakers CEO and president Jeanie Buss has challenged the newly elite Brooklyn Nets to 'bring it on'.
Jeanie Buss was speaking to ESPN about the Brooklyn Nets' All-Star acquisitions and subsequent rise to title contenders.
"It brings out the best in us," Jeanie Buss said. 
"When teams identify us as the team to beat and they gear up to go at us head-to-head, that makes us work harder.
"So, bring it on."
Want $250 to bet on the NBA?
From these quotes, we can ascertain one thing: The Los Angeles Lakers are worried, and why wouldn't they be?
The Lakers are fourth in the Western Conference with a record of 30 – 17. They face a fight to remain as title favorites due to a slew of injuries to key players. Anthony Davis hasn't played in over a month due to a calf injury.
As well as that, LeBron James' status for the postseason is unclear after a high right ankle sprain.
Meanwhile, the Brooklyn Nets have been building a superteam. After pulling off a blockbuster trade for James Harden in the summer, the Nets have continued to add All-Stars to play with him, Kevin Durant and Kyrie Irving.
Brooklyn added Blake Griffin and LaMarcus Aldridge in the last few weeks, bolstering their roster even further.
The Lakers have responded by adding former All-Star center Andre Drummond with a buyout from the Cavaliers.
"The addition of Andre Drummond, who we picked up in the buyout market, will certainly fortify a season where we've had to deal with injuries and COVID," Buss said. 
"Having Marc Gasol, who is our starting center, was out for several weeks with COVID and a really tough case where he was on a minutes restriction even though he's back in the lineup.
"That's what's important, is they get back healthy — 100 percent healthy — before they come back so that they stay healthy for the playoffs," Buss added.