Cam Akers Out For The Season With Torn Achilles
By Connor Lynch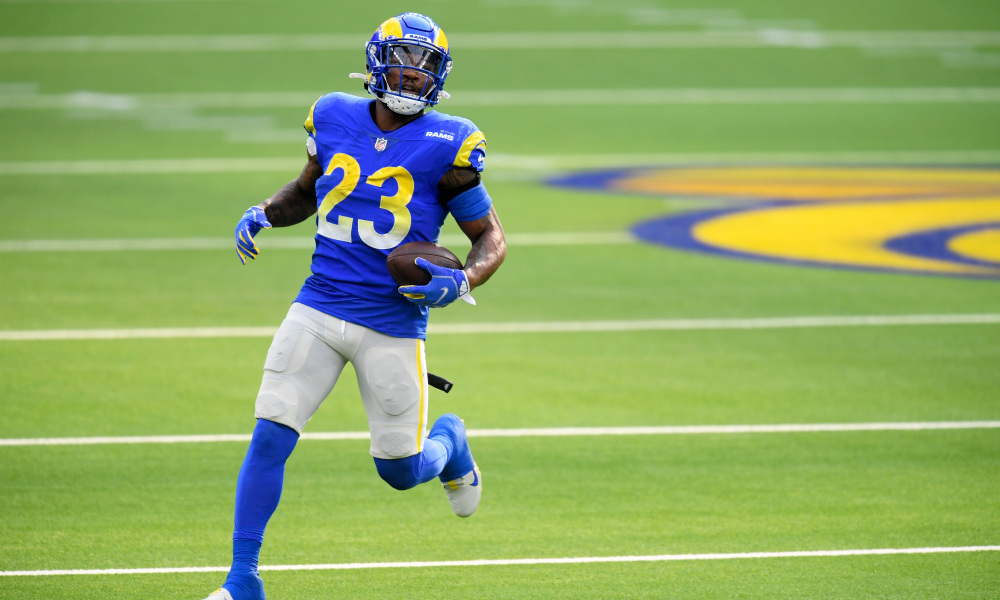 An injury to running back Cam Akers means Sean McVay is going to have to rethink the Rams' game plan.
The second-year star was in line to be a pivotal piece of LA's running game ahead of next season. However, he sustained a torn achilles on Tuesday.
While LA didn't put an official timeline on his return, ESPN reports he will be out for the entire season.
Cam Akers averaged 113.1 yards from scrimmage in his last seven games last year, including the playoffs.
Want $250 to bet on NFL futures?
He was the Rams' leading rusher in 13 regular season games with 625 yards and 2 touchdowns on 145 carries. As well as that, he caught 11 passes for 123 yards and a touchdown.
In two postseason games, he amassed 272 yards from scrimmage and scored 2 touchdowns.
The early indications from Sean McVay suggest he would prefer to promote from within to replace Cam Akers. 
Darrell Henderson Jr, Xavier Jones, Jake Funk, Raymond Calais and Otis Anderson make up the running back room heading into training camp.
"We've got some young backs on our roster that I'm intrigued about seeing how they handle this opportunity," McVay told 710 ESPN. "I don't know that the veteran route is something that we'd rule out, but it's not something we're immediately looking to address right now."
If they do go the veteran route, there are a number of intriguing options on the market looking for exactly this type of opportunity. 
Adrian Peterson, Le'Veon Bell, LeSean McCoy and Deconta Freeman, as well as former Ram Todd Gurley are all free agents.
Adrian Peterson and LeSean McCoy in particular have been making noise about how they can still play.