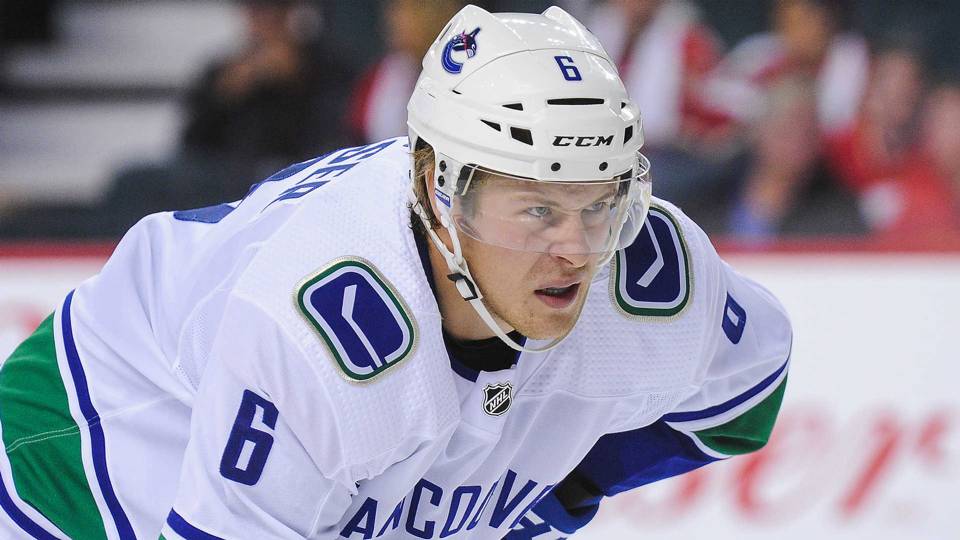 Canucks Sweat Fitness of Brock Boeser Amid 6-Game Road Trip
Vancouver Canucks forward Brock Boeser continues to deal with injury problems after missing two straight games.
Brock Boeser sat out the Canucks' 8 – 5 win over the Boston Bruins at TD Garden on Thursday. Instead, he returned to Vancouver to see a specialist about his injured groin.
Brock Boeser had two goals and two assists in his last game, a 7-6 overtime win over the Colorado Avalanche. That was on November 2, and he missed the following 3-2 shootout defeat to the Detroit Red Wings.
Coach Travis Green outlined that the Canucks are treating the 21-year-old's fitness with caution.
Want $250 to bet on the NHL?
"He's gotten better; he's just not quite over the hump," coach Travis Green said after the morning skate. "We want to make sure before he goes back in."
The Canucks will be eager to have Boeser fit again as soon as possible. Vancouver has four games remaining of a six game road trip. Upcoming, the face games against the Buffalo Sabres, New York Rangers, New York Islanders and the Minnesota Wild.
That's all going down before November 15, and the team awaits the specialists recommendation on Boeser.
"We don't have a real good understanding," Green said. "We've done an MRI on it. It was negative. But we just want him to see a specialist and make sure."
Boeser has four goals and seven assists in 13 games for the Vancouver Canucks this season. He injured his groin on October 18 in a 4 – 1 loss to the Winnipeg Jets.
He also had injury problems last season, in which he was a Calder Trophy Finalist. Boeser amassed 29 goals and 26 assists in 62 games before a season-ending back injury on March 5.
"He wants to play," Green said.
"Obviously he was feeling better about his game the other night. But that's life in the NHL. He wants to play, but we've got to make sure he's ready to go. [There's a] chance he could be back by the end of the trip. There's a chance he won't be. We'll see what comes out of it."