Christian McCaffrey Sets NFL Record for Catches by Running Back
By David A.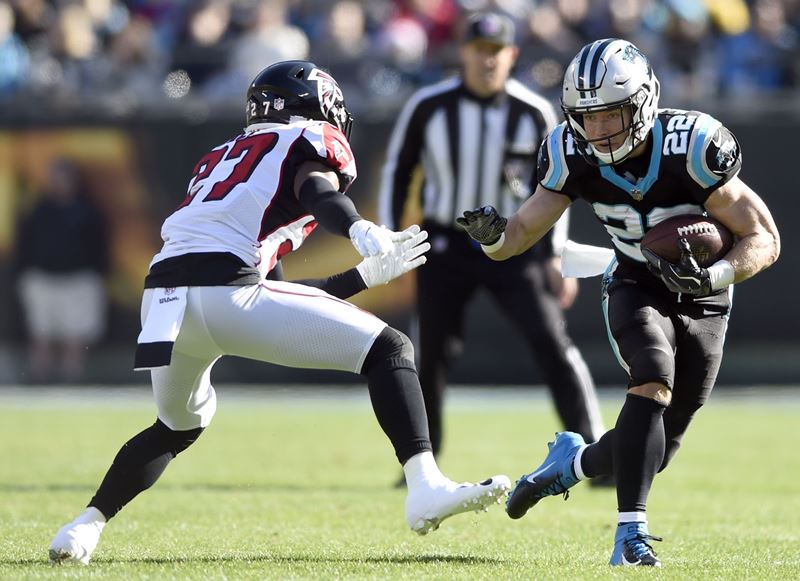 The season has not been one the Carolina Panthers had hoped for, but running back Christian McCaffrey is playing at a record breaking pace.
The eighth overall pick in the draft in 2017 set a new single-season record for receptions by running backs during Sunday's 24-10 loss to Atlanta.
In 2014, Matt Forte caught 102 passes out of the backfield for the Chicago Bears. During the third quarter of Sunday's game against the Falcons, McCaffrey broke that mark with his ninth catch in the game and caught three more before the game ended to give him 106 receptions on the season with one game remaining.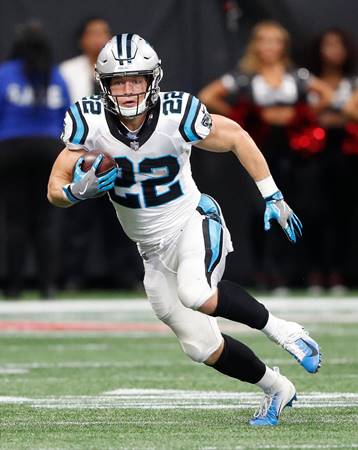 McCaffrey established bragging rights for the family. He now has more catches in one season than his father Ed McCaffrey ever had. The elder McCaffrey has a career best in 2000 of 101 receptions while playing wide receiver for the Denver Broncos.
However, Christian said his father had three Super Bowls so he has bragging rights there.
Christian finished Sunday's game with 101 yards rushing on 21 carries and 77 yards on 12 receptions, but Carolina lost its seventh consecutive game and was officially eliminated from the playoff picture.
Carolina started the season 6-2 but now stands 6-9 and no team has ever started 6-2 and then lost its final eight games since 1978 when the 16-game season was instituted, but the Panthers could become the first with another loss next Sunday.
Ryan Kalil the starting center for Carolina said teammate McCaffrey was one of the best he has been around both from the standpoint of talent and character. He added that if he played with a dozen McCaffrey's the team would never lose.
McCaffrey is also the third running back in NFL to reach 100 receptions and 1,000 yards rushing in the same NFL season. Forte and LaDainian Tomlinson accomplished that feat prior to him.
McCaffrey now holds the single season franchise record for receptions that was set in 2005 by Steve Smith with 103 and that now stands at 106 and McCaffrey will move it higher after new week's game.
McCaffrey surpassed 1,000 yard rushing during the first half of Sunday's game.