Cole Hamels is Just What the Cubs Needed
By David A.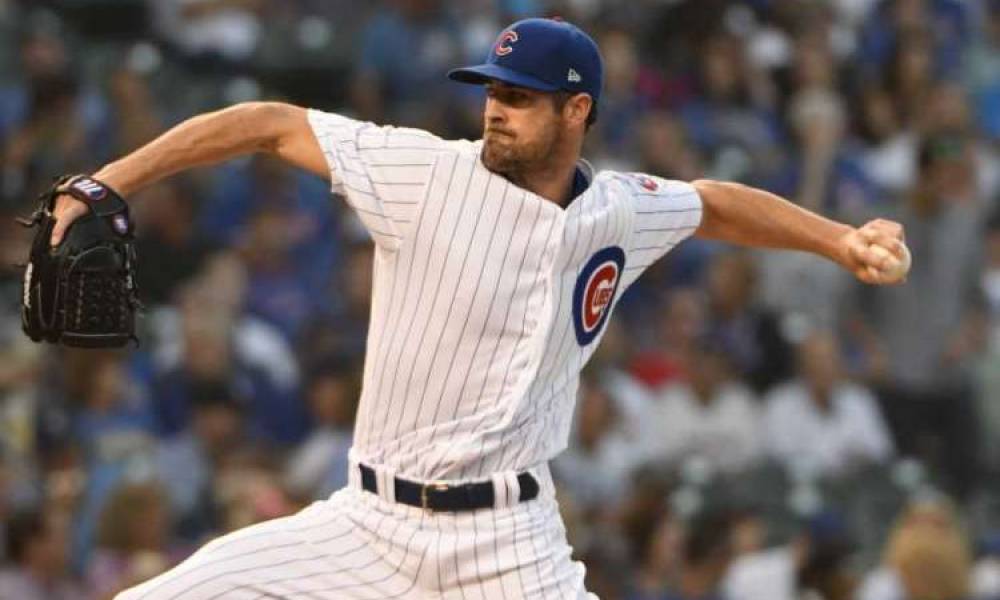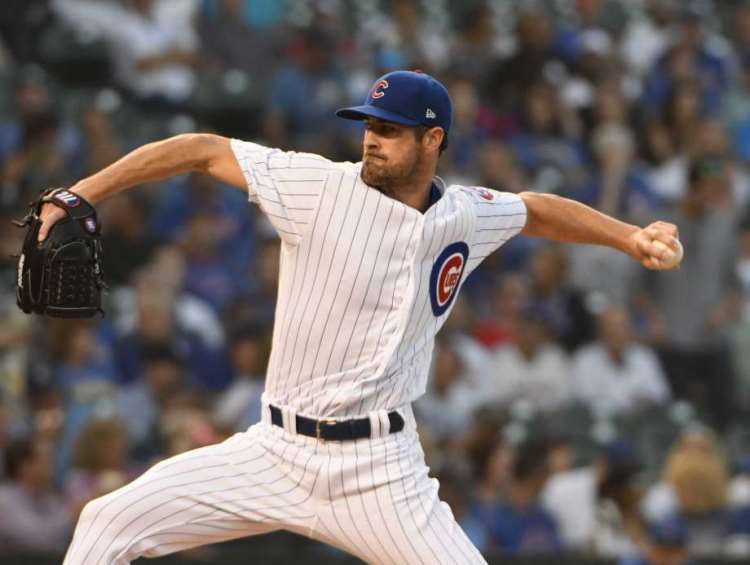 Cole Hamels has pitched magnificently since joining the Chicago Cubs. Hamels became a Cub on July 27 after being traded by the Texas Rangers before the non-waiver trade deadline.
The lefthander continues to dominate opposing hitters as evidenced by his 7-1 complete game win last Thursday against the Cincinnati Reds. Hamels said following his nine-inning win that the ultimate goal for starting pitchers is a complete game, but it is difficult to accomplish today as hitters are much better and pitching staffs are deep with relievers in the bullpen.
This season only 11 pitchers have pitched complete games in the National League led by the Pirates' Jameson Taillon with two.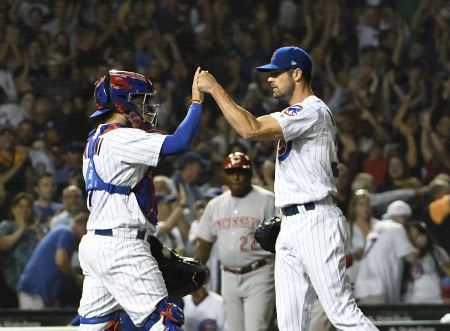 With the win on Thursday, Hamels improved his record with the Cubs to 4-0 with a nasty 0.79 ERA. Prior to being traded by the Rangers, Hamels' ERA was 4.72. Hamels faces a tough test on Tuesday as he will pitch against the New York Mets' ace Jacob deGrom.
Since joining the Cubs, Hamels fastball is averaging 93 MPH and with the Rangers it averaged 91.4 MPH.
In Thursday's win, 60.5% of Hamels' pitches were in the strike zone, which is the second-highest percentage for this season for the lefthander.
For the Cubs, Hamels success could not have come at a better time. Right-hander Yu Darvish has been lost for the remainder of the season because of an injured elbow and the Cubs are amidst a stretch of 23 games in the same number of days.
Hamels may be the league's best pick-up during midseason this year. If Hamels did not give the Cubs the victory for the trade season, the team certainly clinched it when last week they acquired Daniel Murphy from the Washington Nationals. Murphy has been hitting the cover off the ball since joining the Cubs.
The Cubs need all the help they can get as the National League Central has become a three-team race. For the first three quarters of the season, the Cubs were battling with just the Milwaukee Brewers at the top of the division, but the St. Louis Cardinals have been surging and are now in the middle of a three-team fight to win the division.
As of Tuesday morning, the Cubs had extended the lead at the top of the NL Central to 4 ½ games over the Cardinals and 5 games over the Brewers, with just over one month remaining in the regular season.