Colin Kaepernick Hits Out at NFL over Eric Reid
By Connor Lynch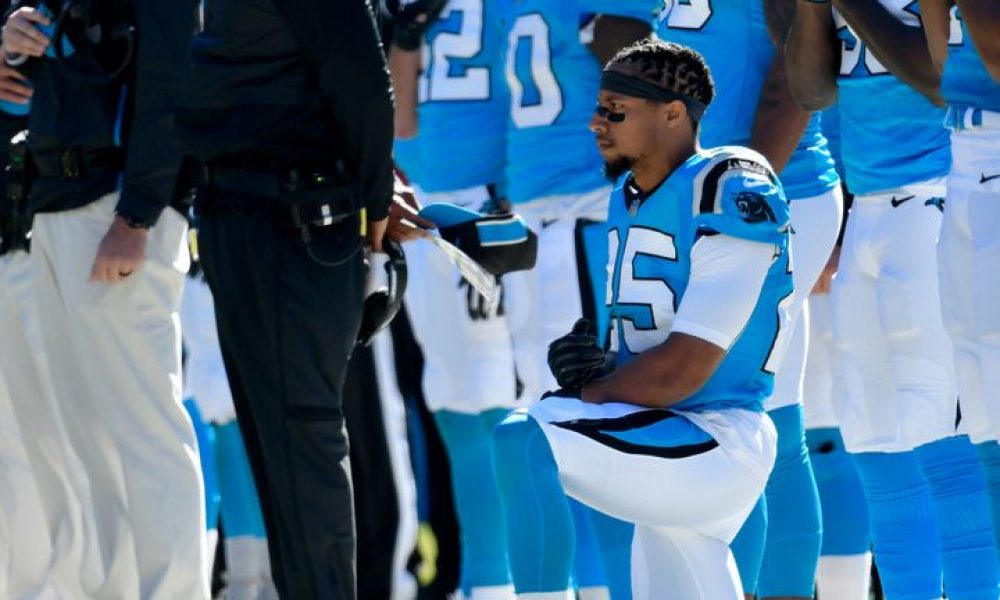 Despite still not having an NFL team, ex 49ers quarterback Colin Kaepernick doesn't appear to be going away anytime soon.
Colin Kaepernick, along with ex-teammate Eric Reid, instigated the original Take a Knee movement in 2016. Since then, Colin Kaepernick has remained unsigned by an NFL team. 
The league settled a collusion case with him, and both Kaepernick and Reid have filed complaints that the league have colluded to prevent their employment.
Reid did not get the same treatment as Kaepernick. However, he has been unemployed since March despite being one of the NFL's best defenders.
Want $250 to bet on Monday Night Football?
Kaepernick took to Twitter to call out the league on 'blackballing' his friend and former teammate.
"While the NFL runs propaganda about how they care about Black Life, they are still actively blackballing Eric Reid for fighting for the Black community," he posted.
"Eric set two franchise records last year, and is one of the best defensive players in the league."
Reid, a safety, had four sacks for the Carolina Panthers in 16 games last year. As well as that, he finished the season with a career-high 91 tackles.
Kaepernick, meanwhile, was in the news last week because he has been included in the latest Madden game before an NFL team will take a shot on him.
The 'propaganda' Kaepernick refers to are the initiatives the NFL is running to spread a social justice message. The black national anthem was played before all Week 1 games. As well as that, social justice messages are inscribed on endzones and will be allowed on player helmets.
Commissioner Roger Goodell announced these efforts while giving his support to black and brown players, even defying President Trump.
However, the players are unsatisfied and many teams this week have chosen to remain in the locker room until both anthems are over.