Dalvin Cook Recovering "Ahead of Schedule" from ACL Injury
By Connor Lynch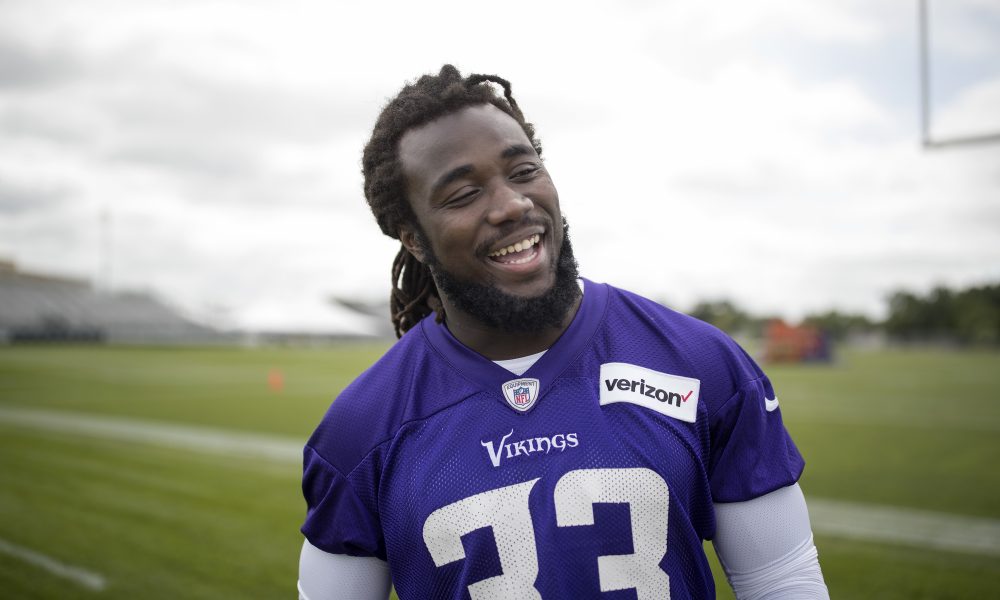 Minnesota Vikings running back Dalvin Cook could return from injury ahead of schedule, according to reports. Dalvin Cook's impressive rookie season was cut short last year due to a torn ACL.
Prior to injuring his left knee, Dalvin Cook played well for the Minnesota Vikings. In his debut NFL season, he rushed for 127 yards. Those 127 yards broke a franchise record previously held by Adrian Peterson. Cook was among the league leaders in rushing with 354 yards (4.8 yards a pop), through the first four games.
Related: Terrell Owens Still Baffled Why Jason Garrett Hasn't Been Fired by Cowboys
The Minnesota Vikings hope that he can get back to full fitness in time for training camp. Coach Mike Zimmer said that the player has dealt with his injury well.
Want $250 to bet on NFL futures?
Sign up now!
The Minnesota Vikings won 13 games last year and were one win away from a Super Bowl appearance. It was the team's first NFC title game in 8 years. As a result, expectations are high for the new season.
Despite a 38 – 7 loss to the Philadelphia Eagles in the title game, Zimmer says the experience will benefit them.
"Even though we didn't play good in the championship game, I think it was good for us to see that atmosphere, because it is different," Zimmer said. "It's not like a normal Sunday when you go out there, or a Monday night game. It's a completely different atmosphere, so for a fairly young team, I think it was good for us to be there, and hopefully we can get back again."
With quarterback Kirk Cousins now on board, Minnesota will help to build on their progress. The team hasn't won a conference title since 1977, and it has never played in the Super Bowl.