David Griffin: Zion and Lonzo Have a 'Special Connection'
By Connor Lynch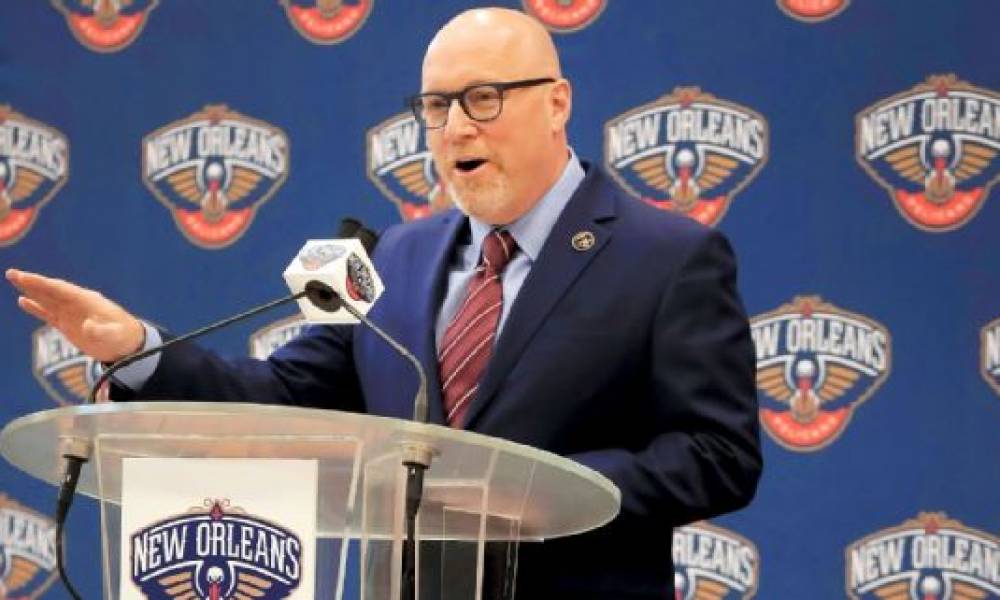 The suspension of the NBA season wasn't at the right time for anyone, least of all Pelicans VP David Griffin.
For New Orleans, the season was cut short just as the team had begun to fire on all cylinders. Zion Williamson, who missed the start of the year, was just starting to show the NBA what he can do.
His connection with Lonzo Ball in particular was flourishing, and David Griffin says the pair have a 'special connection'.
"A big part of it is the chemistry you see with Lonzo and Zion," David Griffin said.
Want $250 to bet on the NBA?
Sign up now!
"They have a special connection. I think Nicolo Melli getting more minutes, and him starting to become a key part of the rotation has been essential as well. Those three guys work incredibly well as a unit. The two people who were most damaged by (Williamson's) absence individually were probably Lonzo – because Zion gives us another player who can create vertical thrust in the offense – and Lonzo can pick defenses apart with his passing…
"Melli, when there is that dive thrust (by Williamson) toward the rim, (Melli) is going to be pulling bigs away from the basket," Griffin said. "He is absolutely essential when Zion's on the floor, from a spacing standpoint. When you see the relationship between those three growing, it just exponentially improves our team."
Meanwhile, Griffin says that the league is eager to finish the season, and that writing it off isn't a consideration.
"With everything changing so quickly, everything is in a state of flux that I think it would be premature for the NBA to say what it ultimately looks like. I do know unequivocally that the league is very mindful of the idea of getting back to playing. The idea of canceling a season is not all on their minds, and we're modeling every possible thing we can for how we can deliver a product to the fans."