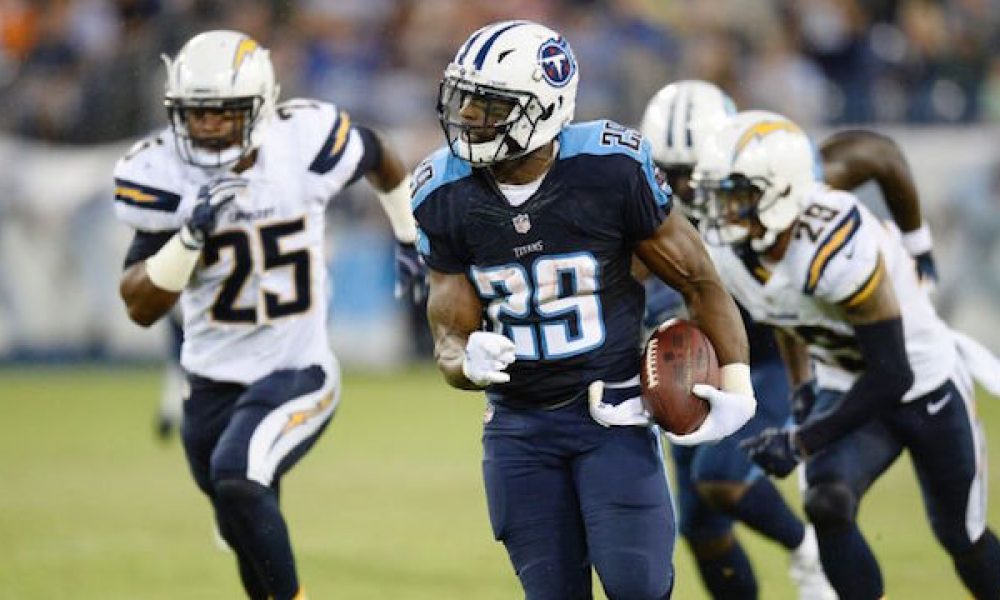 DeMarco Murray announces his retirement from NFL
Demarco Murray just announced on NFL Live that he is retiring from the league.

— Jeff Darlington (@JeffDarlington) July 13, 2018
After receiving very little interest on the free agent market this spring and summer, former NFL Offensive Player of the Year DeMarco Murray announced his retirement from the league on Friday.
Murray, 30, was released by the Tennessee Titans back in March after putting up 925 total yards and seven touchdowns last season. That came on the heels of a 2016 campaign in which the three-time Pro Bowler tallied 1,664 total yards and 12 scores for the Titans.
Murray had previously hinted at retirement after several meetings with potential teams failed to lead to anything of substance.
The former Dallas Cowboys star ends his career having put up 7,174 rushing yards to go with 2,165 receiving yards and 55 total touchdowns in seven seasons.
NFL Betting