Dirk Nowitzki Finally Gets His Record
By Connor Lynch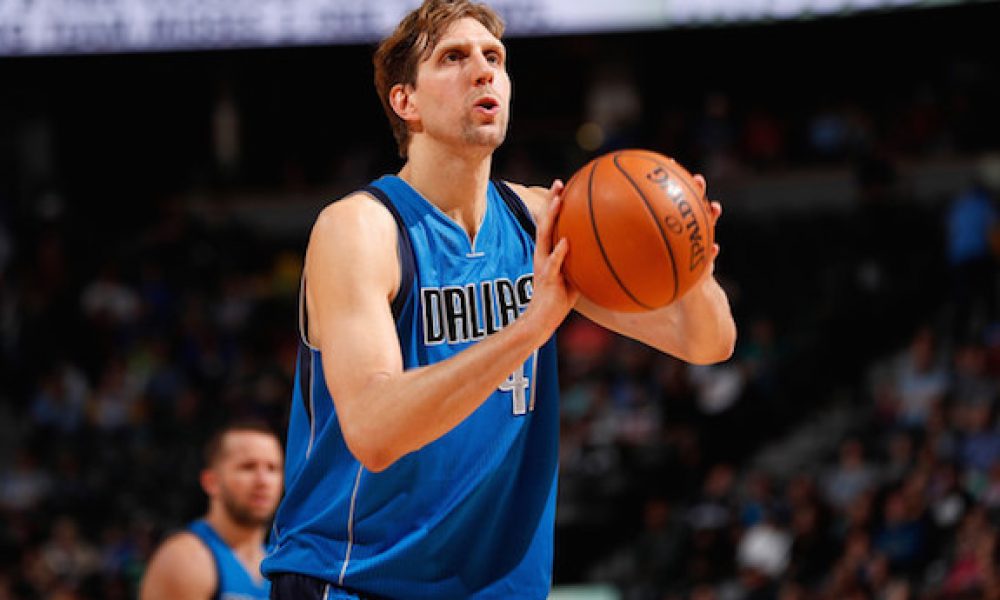 After much anticipation, Dirk Nowitzki finally began his record breaking 21st season with the Dallas Mavericks on Thursday night.
Dirk Nowitzki came off the bench during the Mavericks' 99 – 89 loss to the Phoenix Suns to make NBA history.
No other player has played as many season with the same team. Before Thursday, Dirk Nowitzki was tied with Los Angeles Lakers legend Kobe Bryant on 20 years.
Nowitzki, 40, has had since Kobe Bryant retired in 2016 to surpass the record. However, it looked for a time as if it might not happen.
Want $250 to bet on the NBA?
Sign up now!
Nowitzki was initially working towards being fit for the start of the season. A setback from his Spring ankle surgery has kept him out until now.
After missing the first 26 games of the season, he was introduced with three minutes remaining in the first quarter. In 6 minutes on the court, he made one basket.
"It is good to be back," he said after the game.
"Obviously I got a lot of work to do timing-wise, conditioning-wise. I have been running on a treadmill, which is not the same as playing NBA speed against a bunch of 20-year-old athletes."
"All things considered he did fine, did well," Dallas coach Rick Carlisle said.
"This is a challenging situation for Dirk. Coming back in and re-accumulate mid-stream, with no real live practice time to speak of, but he has been busting his butt big time. I respect the hell out of him for what he has done to get back on the floor."
Nowitzki led the Mavericks to their only ever championship, winning the NBA Finals MVP in 2011. The German is the highest scoring foreign player in the NBA, and the seventh of all time with 31,187 points.