Dwyane Wade Still Undecided on His Future
By Connor Lynch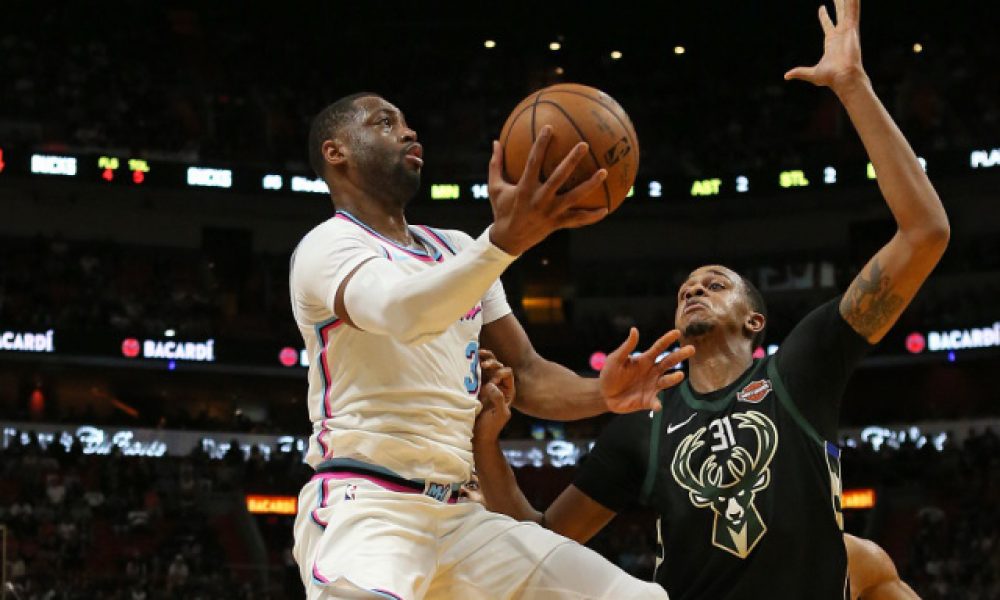 Legendary Miami Heat guard and free agent Dwyane Wade has yet to make a decision on his NBA playing future.
With training camp coming up, his future is still uncertain. One thing is certain, though, Dwyane Wade wants to continue playing for the Miami Heat.
On Thursday, Dwyane Wade said that he still hasn't decided what he wants to do: retire or play for Miami.
"I wish I had an answer for you. I don't have it today," Wade said to the Sun Sentinel.
"A lot goes into it. We've kind of talked about it over the course of my career. So you guys can play the tape back and hear the same answers over and over again. But a lot goes into it."
Want $250 to bet on NBA futures?
"I always said that when I got traded back to Miami, that was it for me," he said. "I said it in the first interview and I don't want to pack my bags to go nowhere. My family's here, my kids are growing, so definitely if I'm not wearing a Miami Heat jersey next year, I'll be wearing it under one of my sweaters or jackets."
Wade has played 982 NBA games, of which 867 were for the Miami Heat. The 36 year old NBA Champion has 12 All-Star appearances, an NBA scoring title and a Finals MVP award.
Wade rejoined Miami halfway through last season from the Cleveland Cavaliers on the February trade deadline. He averaged 12 points and 3.1 assists across 21 appearances as a reserve.
In the playoffs, he had 16.6 points and 3.6 assists in Miami's first-round loss to the Philadelphia 76ers.
Wade is the Heat's all-time franchise leader in games played, minutes, points, free throws, assists, steals, offensive and defensive win shares, and value over replacement player.