Russell Westbrook has Surgery on Right Knee
By Connor Lynch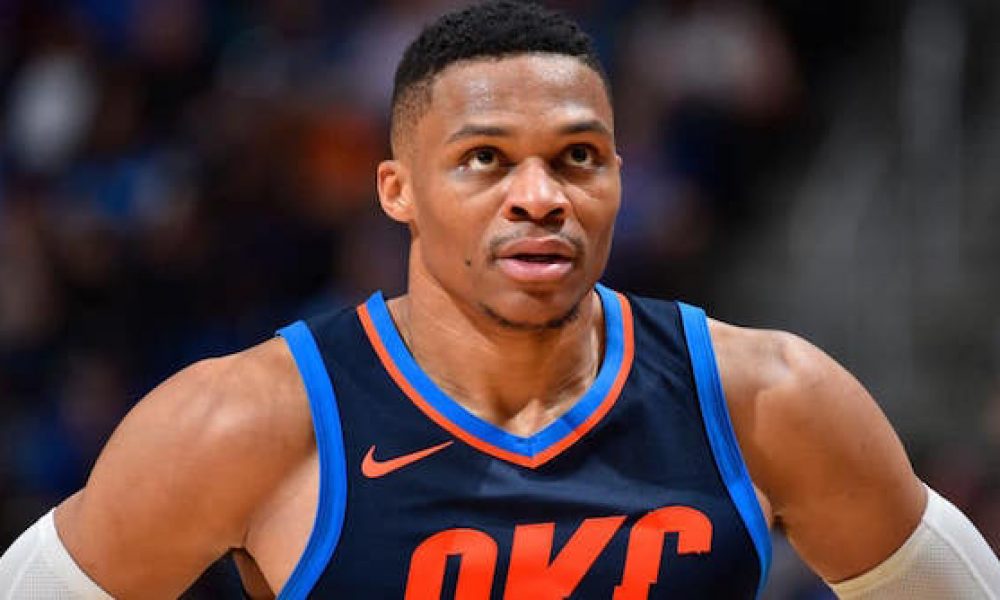 Oklahoma City Thunder guard Russell Westbrook has suffered yet another injury to his knee. The former Kia MVP winner has had arthroscopic surgery on his right knee, the Oklahoma City Thunder announced on Wednesday.
Russell Westbrook will be re-evaluated in around four weeks time. According to the Thunder, Russell Westbrook was experiencing inflammation in his knee over the weekend.
Per their release, "the best course of action was the proactive procedure, performed by Dr. Neal ElAttrache with Thunder medical personnel present at the Kerlan-Jobe Orthopaedic Clinic in Los Angeles"
Westbrook, his representation and the team came together to make the decision to go through with the surgery.
Want $250 to bet on NBA futures?
In Westbrook's absence, new point guard Dennis Schroder will have the chance to get the starters reps in training camp. Westbrook will definitely be out of training camp, which the Thunder begin on September 24.
It is unclear when Westbrook will be able to return to the court. His re-evaluation will take place around mid-October, just before the start of the season.
It is only a re-evaluation date and not a return date. So it's unlikely he will be fit for OKC's first game against the Golden State Warriors.
The Thunder will be concerned over Westbrook, who has a history of knee injuries.
He had surgery on his knee three times in 2013. First, after injuring it against the Houston Rockets in Game 2 of the 2013 Playoffs. He had an operation to repair a torn meniscus in the knee that time. He had additional procedures in October and December of that year.
The good news is he made a full recovery from those operations. Since the start of the 2014 – 2015 season, he has played in 308 of a possible 328 regular season games.