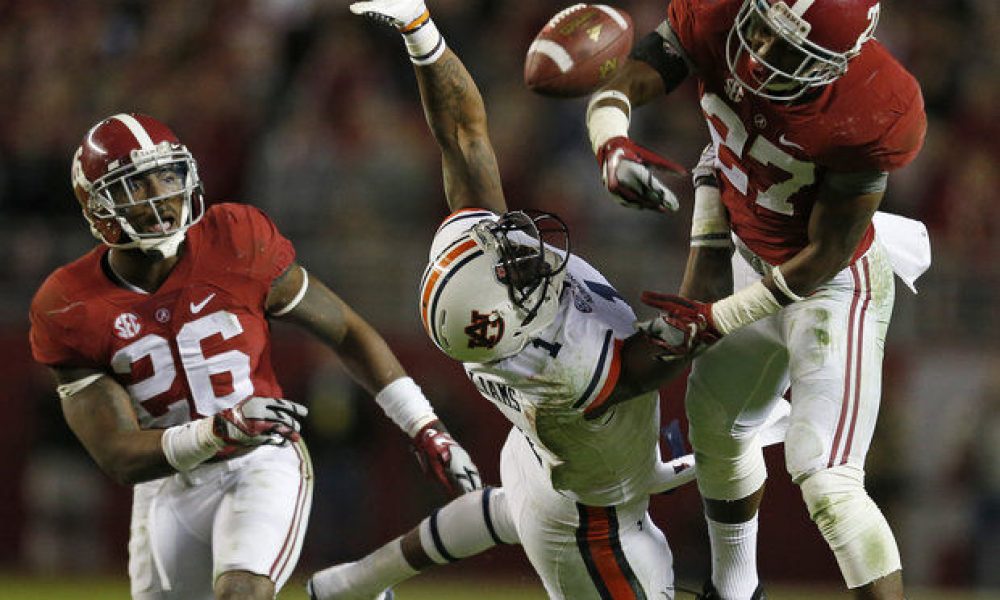 Early Wisconsin Vs. Alabama Preview
It may just be the beginning of the week but at the end of the week the college football season will be officially underway. We can't wait, which is why we are diving into an early betting preview of the biggest game of the week, a Big 10 versus SEC showdown between Wisconsin and Alabama.
Alabama are the -10.5-point favorites in this game and will be looking to continue what seems like their infinite success under coach Nick Saban. They will also be looking to start the season right after letting Ohio State come from behind and beat them in the College Football Playoff semifinals last year.
The Crimson tide will have a big advantage up front. Ohio State steamrolled Wisconsin in the Big Ten Championship Game last year. It was the Buckeyes' power on the front that wore down the Badgers and Alabama should be able to employ a similar strategy against Wisconsin.
The Badgers are being led by a first-year coach in Pauly Chryst who has a lot to prove after working with in the program for several years. Even with that disadvantage in a new coach and Alabama's advantage up front, the Badgers could still win this or at least cover the spread.
The key for Wisconsin will be the let Joel Stave attack Alabama's weaker pass defense. If Stave can throw the ball accurately and also establish Corey Clement's run game, the Badgers could keep pace with the Crimson Tide and pull out the upset as underdogs.
This game takes place on Saturday, Sept. 5.