Florida remains an alternate universe in which UCF is national champion
By Amber Lee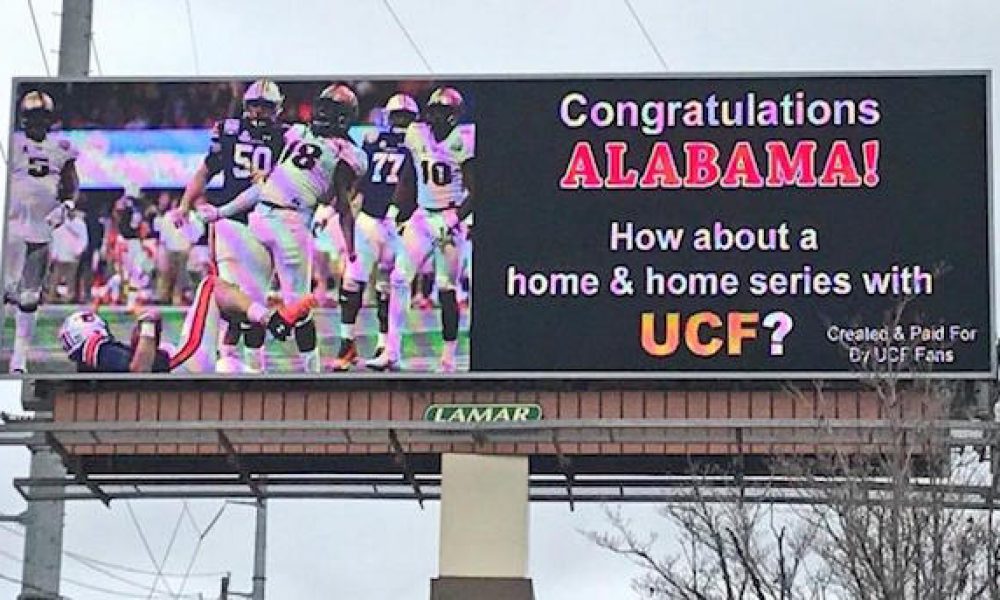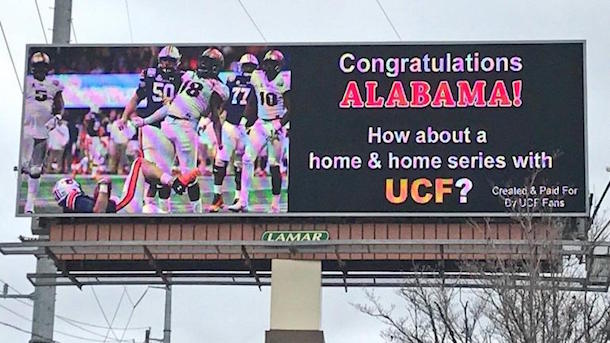 As you may recall, mainly because the state of Florida will not let it go, the UCF Knights finished the 2017 college football season undefeated but were snubbed by the CFP selection committee, which ranked them No. 8 at the end of the season.
The school hung a National Championship banner in protest. Florida Governor Rick Scott issued a statement recognizing the program as the national champs, despite Alabama winning the actual championship.
Their unceasing pathetic pursuit continued Monday. As a result, the state house unanimously passed a bill that included a commemorative UCF "National Champions" license plate.
A Florida House bill which includes a UCF "National Champions*" license plate passes 113-0.

— Joe Reedy (@joereedy) March 5, 2018
Obviously, none of this will actually change history, but when has anyone in Florida ever let reality interrupt their sunbaked fantasy land.
NCAA Football Betting