Giannis Antetokounmpo Hungry for Championship after Awards Sweep
By Connor Lynch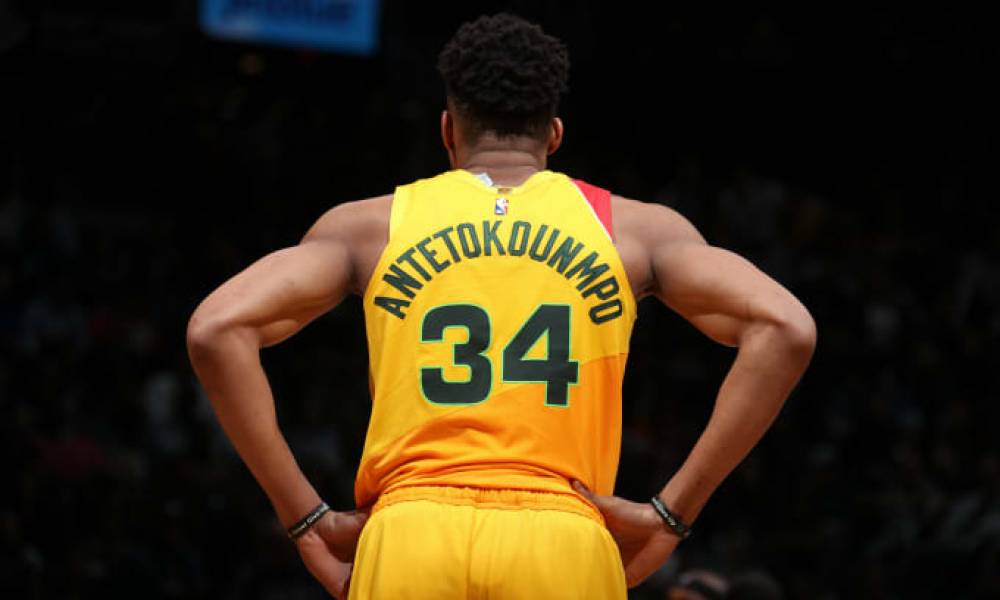 Giannis Antetokounmpo isn't short of accolades this year even if he won't end up winning the NBA Title.
The Milwaukee Bucks superstar has been named the NBA MVP for the second consecutive year. As well as that, Giannis Antetokounmpo won the Defensive Player of the Year, and makes history in doing so.
Giannis Antetokounmpo (25), joined storied ranks including Michael Jordan and Hakeem Olajuwon with his latest sweep.
After those legends, the 'Greek Freak' is the third player ever to win the MVP and DPOTY in the same season.
"Michael Jordan is one of the best players who's ever done it, if not the best," said Giannis.
"Hakeem, a guy that I look up to, he came from where I'm from, Nigeria, where I have roots. Just being in the same sentence with them, that means a lot to me."
Want $250 to bet on the Conference Finals?
Giannis posted never-before-seen numbers in the NBA this season. His averages of 29.5 points, 13.6 rebounds and 5.6 assists per game are unparalleled. Wilt Chamberlain and Elgin Baylor are the only other players to have had comparable seasons.
"Giannis, in our minds, has done more than enough to deserve back-to-back MVPs," said Bucks coach Mike Budenholzer.
"What he does for us on both ends of the floor, what he does every night, the way he sets the bar for us, culture-wise, work ethic-wise… he's an incredible teammate, plays unselfishly, does everything. I think that's kind of what the MVP is, so we certainly feel like he's very deserving."
Giannis is the 14th player to win multiple MVPs, but absent a championship he will not be in the highest bracket for players, and he knows it.
"It's been a long journey. The people that know me, the people that know my story, you can never take these moments for granted.
"I'm happy for this award but I want more. I've got to keep getting better. I want to be a champion."