Giants fear Saquon Barkley suffered a torn ACL
By Ryan Ward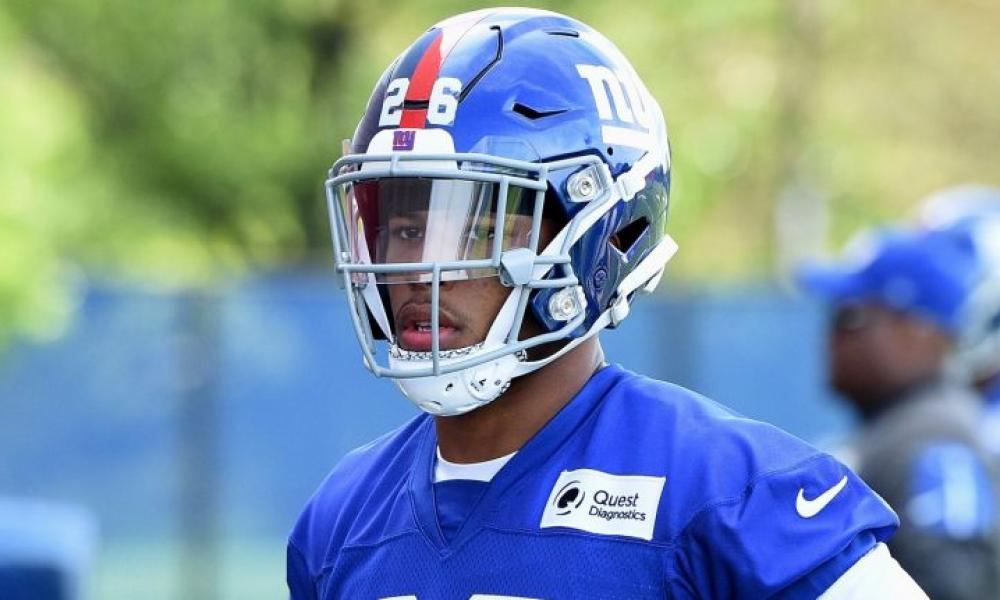 Week 2 in the NFL has proven to be a costly one for a lot of teams around the league. The New York Giants were perhaps the team dealt the biggest blow on Sunday with the team losing star running back Saquon Barkley to a severe knee injury.
The Giants saw Barkley go down with knee injury against the Chicago Bears and didn't return. It appears that he may have some rough results with the Giants expecting him to miss the rest of the season with what could be a torn ACL, via Pro Football Talk.
Want $250 to bet on Monday Night Football?
It's possible that Saquon Barkley's third NFL season already has ended.

Via ESPN.com, the Giants fear that Barkley suffered a torn ACL in the first half of Sunday's game at Chicago.
Barkley was one of many big-name players that went down in Week 2. Along with the Giants star, the San Francisco 49ers lost players on both sides of the football. Nick Bosa (knee), Jimmy Garoppolo (ankle) and Raheem Mostert (knee) have been placed on IR.
The Carolina Panthers and Denver Broncos couldn't avoid the injury bug on Sunday eighter. Denver saw second-year quarterback Drew Lock (shoulder) go down and superstar running back Christian McCaffrey (ankle) went down for Carolina.
As for the Giants, losing Barkley is a devastating blow for a team hoping to take the next step this season with young quarterback Daniel Jones under center. The second-year running back struggled in the season opener, but that felt like a fluke and now he won't be able to prove it wasn't as they'll long journey ahead to get back on the field.