Gordon Hayward Makes Way in Boston Celtics Rebuild
By Connor Lynch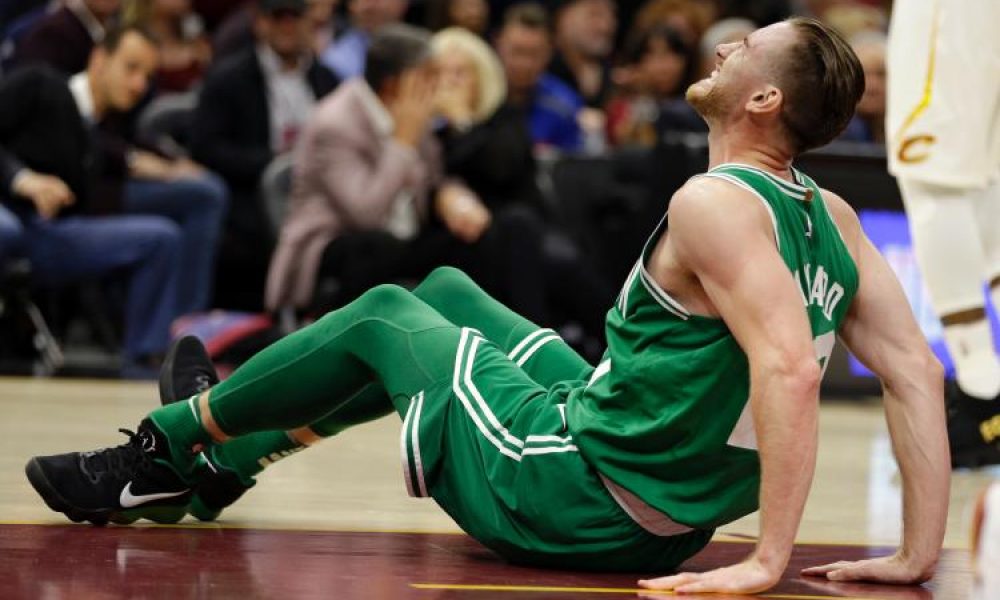 The Charlotte Hornets have signed All-Star Gordon Hayward to a four-year, $120 million deal from the Boston Celtics.
In return, the Boston Celtics will receive a conditional 2022 second-round pick in the draft. That pick will only be transferred to Boston if Charlotte finishes in the top 5 in the league next season.
It's unlikely that will happen, but that isn't what this trade is about. The Celtics have limited cap space to play with an unloading Gordon Hayward's salary will be a huge help to them.
Earlier this month Gordon Hayward declined his $34.2 million player option with the Celtics. By trading him, Boston has created a $28.5 million trade exception, the largest in NBA history.
Want $250 to bet on NBA futures?
"We are thrilled to welcome Gordon and his family to the Hornets organization and Charlotte," general manager Mitch Kupchak said in a statement. 
"Gordon is an NBA All-Star, a proven scorer and playmaker and a tough competitor that will fit well into the needs of our team. We believe that his basketball talent, NBA experience and veteran leadership will make a positive impact on our young, talented team as it continues to develop."
In order to accommodate Gordon Hayward, the Hornets Waived Nicolas Batum. The forward is now expected to sign with the Los Angeles Clippers. Charlotte Also waived forward Ray Spalding.
In mid November, Celtics owner Danny Ainge spoke about navigating the draft and free agency. He said the franchises focus was on developing young players and making the best deals it can.
"We're trying to do good deals, not deals to make deals," Danny Ainge said. 
"It's hard to get deals done. There's teams out there that want to do deals that can't match up contracts. You have to get third and fourth teams involved. A lot of times deals fall through in that scenario. This is a difficult time for every team."