Gregg Popovich Meets with Kawhi Leonard
By Connor Lynch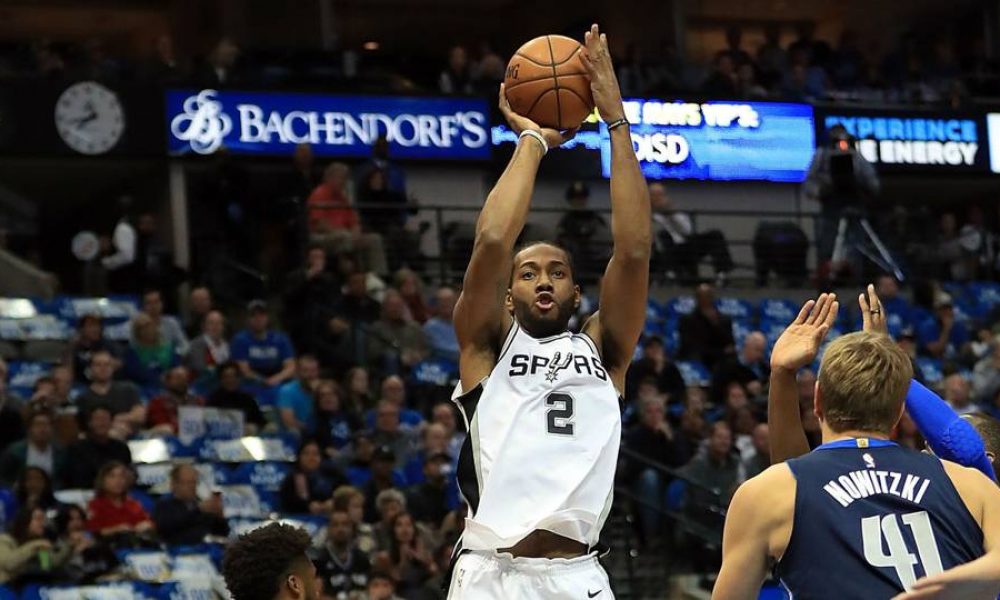 The relationship between Kawhi Leonard and the San Antonio Spurs may not be irreversibly broken yet, according to reports.
Head coach Gregg Popovich flew out to San Diego to meet with Kawhi Leonard in the hopes of making amends.
Kawhi Leonard has threatened to leave the Spurs, after he and the franchise have fallen out over his injury management.
NBA.com's David Aldridge confirmed the reports that the meeting took place, via his Twitter account.
"Source confirms reports that Gregg Popovich met in San Diego tonight with Kawhi Leonard. First direct communication between the two since Leonard's trade demand Friday."
Want $250 to bet on NBA Futures?
Sign up today!
ESPN originally reported that the meeting was set to take place in California. However, they corrected this to indicate that it was in fact in San Diego on Tuesday when Popovich met Leonard.
The relationship between Leonard and the Spurs broke down over his return from injury. San Antonio are notoriously cautious with injuries, and didn't play him despite the fact that he was cleared to play.
Leonard continued to seek outside opinions and carry out his rehab. He played just nine games for the San Antonio Spurs last season.
The Spurs had hoped to build a team around Leonard after trading for him in the 2011 NBA Draft. However, Leonard informed he franchise last week that his preference was to be traded away from San Antonio.
He is reported to be particularly "irate" with public comments made by Gregg Popovich and Tony Parker regarding his absence.
Leonard enjoyed his career-best season in 2016 – 2017. He averaged 25.5 points that year and established himself as one of the NBA's best two-way players.
The two time All-Star and two time defensive player of the year averaged 16.2 points in the 9 games he played last season.
Leonard is still under contract for two more years with the Spurs, who failed to win more than 50 games last season. It is the first time that has happened to San Antonio since the 1998 – 1999 season.
He can become an unrestricted free agent next summer, though, and has reportedly stated a desire to play with the Los Angeles Lakers.