Hassan Whiteside Leaves Heat Bench Early After Sitting in Fourth
By David A.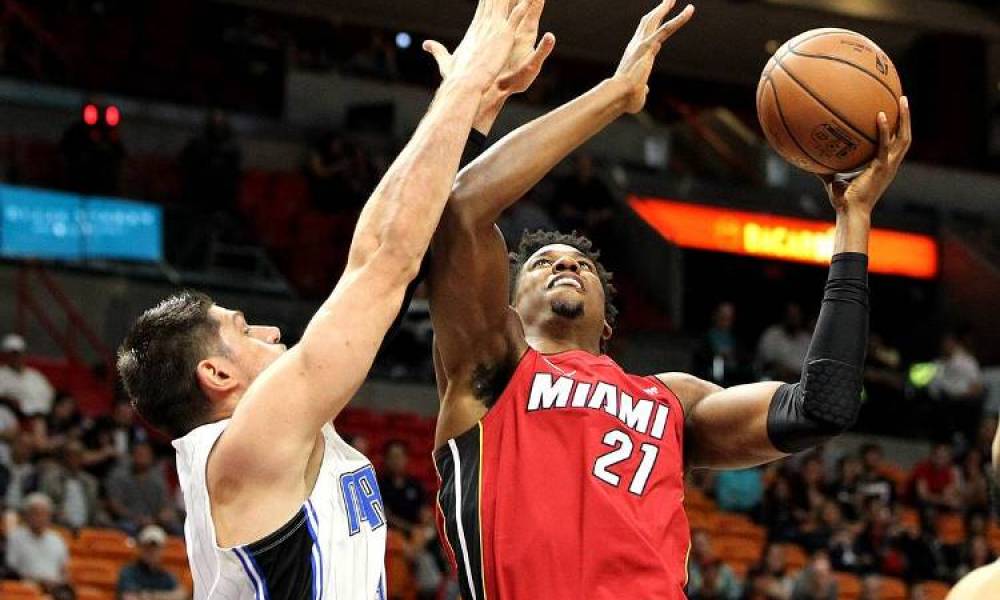 The Miami Heat bench was noticeably less occupied without the presence of 7-foot 265-pound Hassan Whiteside.
The Miami center abruptly left the team's bench area and walked into the locker room alone. He did so with under one minute remaining in Miami's home loss of 105-90 to the Orlando Magic. With the loss, Miami dropped to 9-14 on the season.
When asked following the game about what took place, Miami head coach Erik Spoelstra only said that he had not yet been given an explanation by Whiteside.
Spoelstra added that Hassan Whiteside may have been extremely upset as everyone on the team is. The Heat managed to shot just 41.8% from the field.
Veteran guard Dwayne Wade spoke to the media following the game. He said that Whiteside had told him he returned to the locker room because he needed to use the bathroom.
Want $250 to bet on the NBA?
Following the game, Miami's center was not available to meet with the media and was reportedly out practicing. In the game, Whiteside scored 10 points and grabbed six rebounds during the first quarter alone. Although he scored only two points with three rebounds the remainder of the game.
Whiteside was not played by Spoelstra during the fourth quarter and the with just under 50 seconds remaining in the game and the Magic leading 103-90, the Heat made a turnover and then fouled an Orlando player to stop a Magic fast break.
Read: Bradley Beal to Join the Los Angeles Lakers? 
At that point, Whiteside stood up and walked away from the bench area and into the locker room at American Airlines Arena.
Spoelstra said that his Heat players must channel frustrations. If our players are frustrated, pissed, or angry, they need to funnel that into the team and push what we are doing forward until we reach what we want.
The Heat coach added that the lack of any consistency was killing the team at this point of the season.