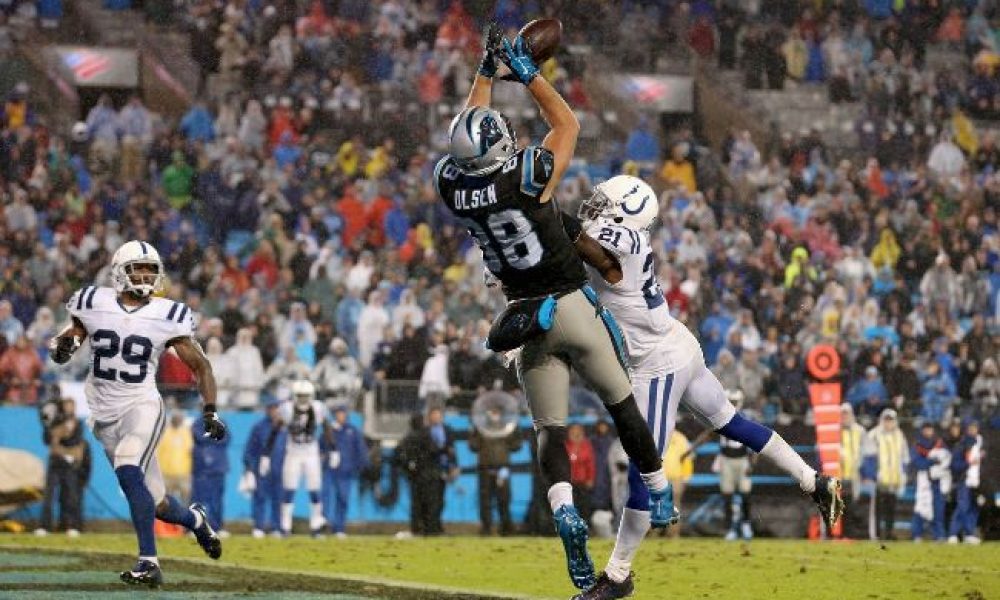 History Does Not Favor the Carolina Panthers
In 2015, the Carolina Panthers were the surprise of the NFL with their 15-1 record during the regular season and appearance in Super Bowl 50 as the NFC Champions.
Even though the Panthers were beaten in the Super Bowl by the Denver Broncos, much optimism remains for this season for the team and odds makers thus far believe the Panthers will have another strong season.
Carolina led the NFL in scoring last season with an average of 31.3 points per game, even without an elite level set of wide receivers.
The Panthers are currently at +1200 to win the Super Bowl. Those odds are tied for fourth best, but history is not on their side.
Only two teams in the history of the Super Bowl have lost one season and then won the title the next season. The last team that accomplished that feat was the Miami Dolphins in 1972, yes 44 years ago.
The Panthers are +650 on most books to win the NFC Championship, which puts them just behind Green Bay and Seattle and tied with Arizona for the NFC's third best odds for a conference title.
Home field advantage is big for the Panthers, as the team has won 13 consecutive games at home, which makes it vitally important they win home field advantage in the NFC with the conference's best record.
Carolina's schedule looks balanced. At the end the season, the Panthers have a run of three of their last four games looking easier than most against San Diego, Atlanta and Tampa Bay.
The Panthers are heavily favored to win the NFC South at -220 as they have won three straight division titles entering this season.
The Panthers are one of the biggest favorites to win their division in the NFL.
The OVER is sitting at 10.5 and is currently +125, which if the Panthers win the division has strong value. That is 4.5 games less than the Panthers won during the regular season last year and seems to have huge value leading up to the start of the regular season.
Most NFL pundits have the Panthers winning the NFC South easily as it remains a weak division. However, most feel the Panthers will not get any further than the NFC Championship and may not even reach that game as Green Bay and Seattle are expected to come back with strong seasons this year after being overshadowed last season by the strong play of the Panthers.