Jacob deGrom Favored to Win National League Cy Young Award
By David A.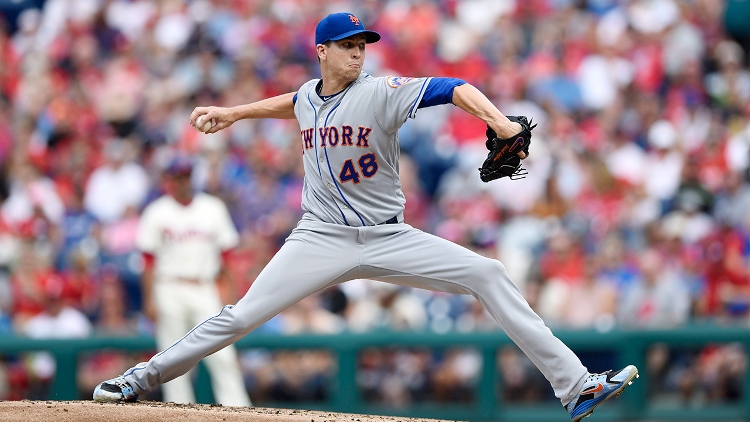 While the NFL and college football prepare to kick off their seasons over the next two weeks, Major League Baseball will soon enter its last full month of the regular season. That means odds makers are updating futures for season ending awards including the National League Cy Young Award.
It appeared for most of the regular season that Max Scherzer the Washington Nationals ace would win the NL Cy Young for the third straight year. Scherzer currently at +120 has continued to pitch well (16-6, 2.13 ERA), but has been passed by the performance of New York Mets ace Jacob deGrom.
deGrom, who is now -150 to win the NL Cy Young, has pitched superbly this season. The Mets right-hander has allowed four earned runs in only one start while in his other 25 he has allowed three runs or less and owns an ERA of just 1.71 on the season.
The Mets ace, who was born in Florida and attended Stetson University, is one of six MLB pitchers to reach 200 strikeouts this season and his 214 Ks only trail the 244 by Scherzer in the National League.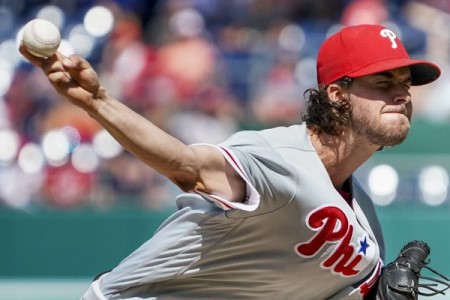 Dating back to 1996, only one pitcher in the National League has finished the season with an ERA lower than 1.71 and that was in 2015 when Zack Greinke finished at 1.66.
Throughout the season the Mets have struggled producing runs. In deGrom's 26 starts this season, the Mets have averaged 3.72 runs per game and therefore he is currently just 8-8 on the season. In his most recent start, deGrom pitched six innings allowed two runs, of which one was earned, struck out 10 and walked four. He was tagged with the loss as the Mets fell to the San Francisco Giants 3-1.
A dark horse and possibly the pitcher with the best value in the National League to win this coveted award is Philadelphia Phillies ace Aaron Nola at +900. The right-hander is 15-3 with a 2.13 ERA, 169 strikeouts and just 45 walks. Nola, in four starts in August, is 3-0 with a 1.00 ERA.
Top Five Odds to 2018 NL Cy Young Award
Jacob deGrom (New York Mets)  -150
Max Scherzer (Washington Nationals)  +120
Aaron Nola (Philadelphia Phillies)         +900
Miles Mikolas (St. Louis Cardinals)         +1200
Patrick Corbin (Arizona Diamondbacks)           +1200