Tim Tebow Officially Signs With Jaguars As Tight End
By Amber Lee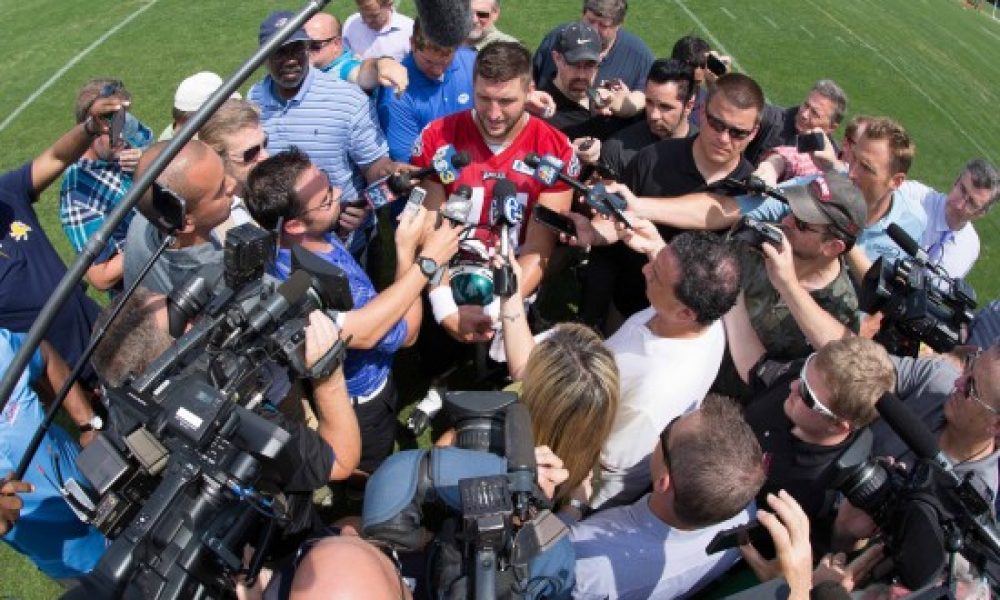 Tim Tebow joined the Jacksonville Jaguars for organized team activities as he signed his contract with the team to work as a tight end.
Tim Tebow has told those around him that he knows the challenge that is ahead of him and, as usual, he embraces it. https://t.co/Y4V23IlSrv

— Adam Schefter (@AdamSchefter) May 20, 2021
Tebow signed the contract Thursday morning and is expected on the field for practice later, ESPN reported. Tebow has reportedly told those close to him he is embracing the challenge of trying to make it back onto an NFL team for the regular season at a new position.
Want $250?
The Jaguars later announced the Tebow signing.
"I want to thank the Jaguars for the opportunity to compete and earn the chance to be part of this team," Tebow said in a statement through the team. "It will be a challenge, but it is a challenge I embrace. I am dedicated to taking the direction of our coaching staff and learning from my teammates. I appreciate everyone's support as I embark on this new journey."
The one-time Heisman Trophy winner, 33, has not played in a regular-season NFL game since the 2012 season with the New York Jets and was initially reluctant to switch positions, deciding on a career in broadcasting and professional baseball before apparently trying his hand at pro football again.
He briefly signed with the New England Patriots and the Philadelphia Eagles before stepping away from football.
Tim Tebow played in 35 games in the NFL. He won one playoff game with the Denver Broncos. He had 2,422 career passing yards and 17 passing touchdowns. As well as that, he had 989 rushing yards and 12 rushing touchdowns over the course of his career.