James Harden Hits The Ground Running For Brooklyn Nets
By Connor Lynch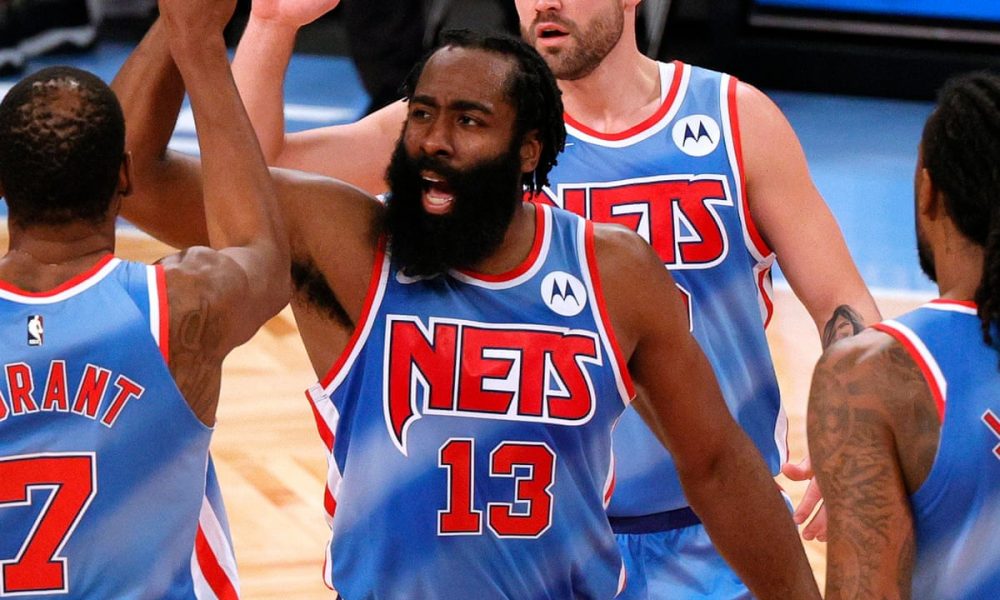 James Harden assured the Nets organization that he is 'all about winning' after orchestrating a four team megatrade to Brooklyn.
He backed that up on Saturday night with an historic debut for the Brooklyn Nets. James Harden finished with 32 points, 14 assists and 12 rebounds as his new team beat the Orlando Magic 122 – 115
His former teammate Kevin Durant scored a season high 42 points as the pair rekindled their Oklahoma City Thunder partnership.
Durant also set a Nets record for scoring at least 25 points in nine consecutive matches. 
Want $250 to bet on the NBA?
"I hope that you can tell by my smile and my play," Harden said. 
"Just excited, excited for the opportunity. This is an unbelievable organization from top to bottom. For me, all I have to do is go out there and be the best James Harden I can be and good things will happen."
Harden also became the first player to record 14 assists in his first game with the Brooklyn Nets.
"I'm a hooper," he said. 
"Like I said, I'm very unselfish. I'm going to do whatever it takes to win. Obviously, KD is like an elite, different kind of basketball player as far as the way he is able to score the basketball. It's so easy for him, and I know that. I just want to make it a little bit easier if I can. For the rest of our team, our shooters and our bigs — make it easier for them. So yeah, it was easy out there."
Harden and Durant's 72 points were the most they've ever combined for in a game. It bodes well for their on court relationship, with Kyrie Irving yet to return.
"I'm so excited for Ky to get back," Harden said. 
"He's a key piece to what we are trying to do. The chemistry, we can build that. The sooner we can be on the court together, it's going to be scary hours."