Jarome Iginla to Retire from NHL
By Connor Lynch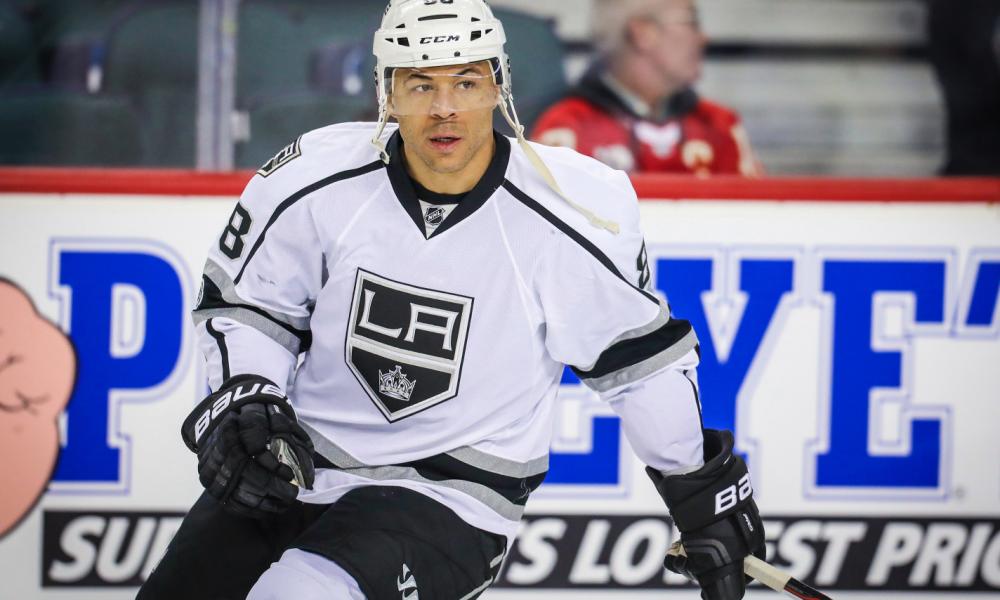 Six-time All-Star Jarome Iginla is retiring from the NHL, according to reports on Wednesday. Via a statement from the Calgary Flames, Jarome Iginla will officially announce his retirement on July 30 at the Saddledome.
"In a sense, I grew up there," Iginla said, according to the Flames.
"I started playing for the Flames at 19 but even in minor hockey I remember traveling to Calgary for tournaments, from St. Albert, and I imagined playing in the Saddledome.
"It's been a fun adventure, for my family and I. Some great cities, great people. To be back in Alberta, though, will feel like home."
Want $250 to bet on NHL futures?
The 41-year-old Calgary Flames legend played 20 professional seasons. He is 15th in the all time NHL scoring charts. He finished with a record of 625 goals and 675 assists.
He last played hockey for the Los Angeles Kings in April 2017. He has since been trying to recover from hip resurfacing surgery.
Jarome Iginla is considered by many to be a future hall of famer. For good reason, too. He continued to rack up the goals despite growing older in an NHL that was speeding up.
In 2013-2014, he had a 30 goal season with the Boston Bruins, at the age of 36. Two years later, he played 82 games and scored 22 goals for the Colorado Avalanche.
In spite of this, Iginla has never won a Stanley Cup. He came closest with the Flames in 2004, losing in seven games to the Tampa Bay Lightning in the finals.
"For sure, it took me a while to just let it go, losing," he said, according to the Flames.
"From seven years of missing the playoffs to almost winning it. And it does still sting a little bit. I've always dreamt of being on a Stanley Cup-winning team. That always stayed with me. I know now that dream isn't coming true.
"But if you said when I started that I was going to play 20 years, experience what I have, I'd have taken it in a heartbeat. I did the best I could, played as hard as I could. And all my dreams came true, more than I ever could've imagined, except that one dream.
"It just wasn't in the cards for me."