Jason Witten Concedes Cowboys Run May Be Over
By Connor Lynch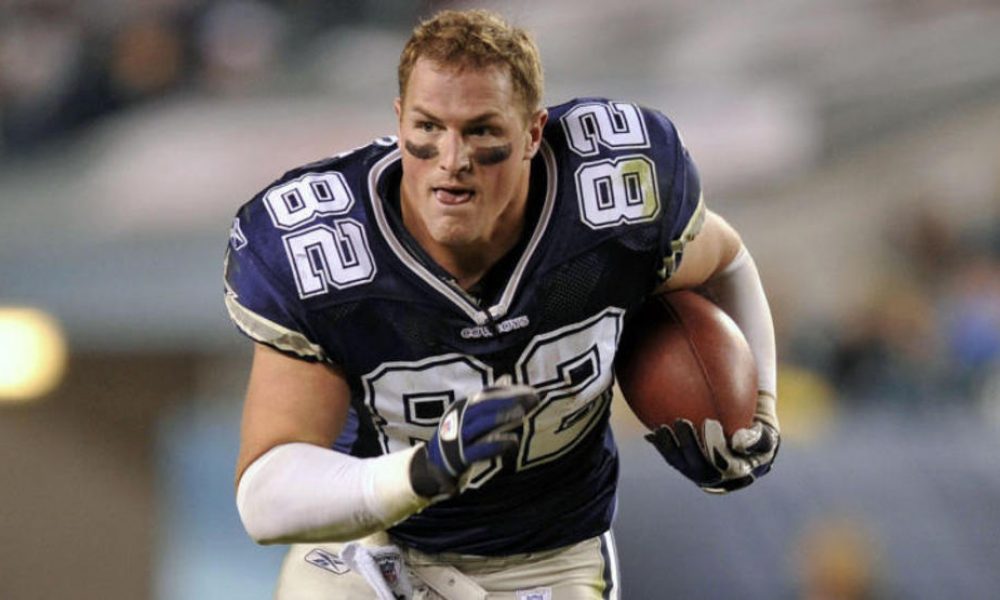 Cowboys veteran tight end Jason Witten is determined to play a 17th NFL season, be it in Dallas or elsewhere.
It's a time of change in the Cowboys organization, and the 37 year old knows that his time could be up. Despite this, Jason Witten will remain loyal to the Cowboys for as long as they want him.
Whether they want him or not is the pertinent question, though. Jason Witten is definitely slowing down, and 2019 saw him fall short on several marks.
He made 63 catches for 529 yards and four TDs, his fewest yards since his rookie season. His 8.4 yards per catch were the lowest of his career. 
Want $250 to bet on the NBA?
Witten has one eye on the future, saying that he will eventually move into coaching. However having retired once already, he wants to play all the football he can before he's forced out.
"I just think, yeah, coaching is in my future, but right now, I want to play while I can," Witten said.
"We'll see where that takes place. Of course, I want that to be with the Dallas Cowboys. I'll always be a Dallas Cowboy. But I also understand that, with all the changes, I may have to go somewhere else."
"Well, it's taken a lot longer than I had hoped for, but I think obviously with so many changes happening inside the [Dallas] building, just working through that," Witten said. 
"I met with [coach] Mike [McCarthy] early on after he got the job, we had a really good visit. Since then, he's been putting together his staff. I've had constant communication with Stephen [Jones] and Jerry [Jones] along the way. So, I think it's my hope, I think our hope, to kind of have those talks very soon after the combine ends and before free agency. I want to play, I think I want to explore that. I think it's the right fit in the role, and I feel like I still have something to give. I've been on the other side of that and made the decision to retire."