Jaylen Brown: "No Question" Boston Celtics Will Make 2019 NBA Finals
By Connor Lynch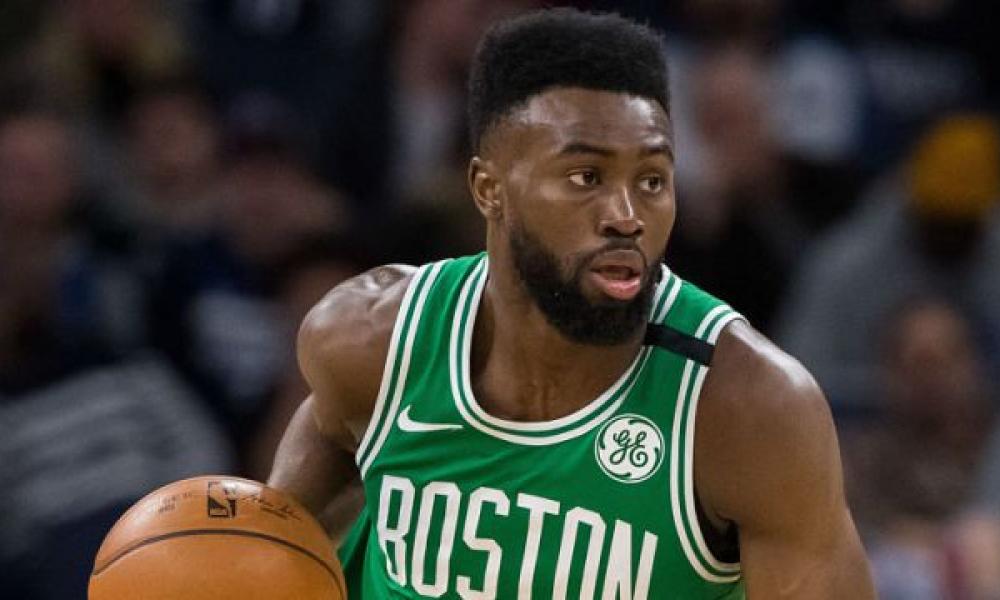 Boston Celtics forward Jaylen Brown believes that his team will stand for the Eastern Conference in the 2019 NBA Finals.
Jaylen Brown expressed his confidence to fellow pro CJ McCollum on McCollum's 'Pull Up' Podcast released this week.
"Oh, we're getting to the Finals. No question about it," Brown told the Portland Trail Blazers guard.
However, the question was not just about whether the Boston Celtics can make the finals this year. The question put to Jaylen Brown was if they'll the finals now that LeBron James has left the East.
Brown seemed irked by the suggestion that his Boston team couldn't overcome LeBron's presence in the conference.
Want $250 to bet on NBA futures?
Sign up today!
"I hate how everybody is like, 'Oh, LeBron's gone in the East,'" Brown said.
"I know he did have a strong hold on the East for the last seven years, but he barely got us out of there this year. And our mindset was like, 'Man, he's not beating us again.'"
Brown clearly still feels the sting of the Cavs' comeback defeat of the Celtics in last years playoffs. The Cleveland Cavaliers came back from 3 – 2 down to advance from the Eastern finals at Boston's expense.
It was LeBron James' 8th straight year leading an Eastern team to the NBA Finals. Now, he has moved to the Los Angeles Lakers, leaving the path clear for a new Eastern champion.
Brown averaged 18 points per game for an injury plagued Boston in last year's' playoffs. With Gordon Hayward and Kyrie Irving fit again, they could go all the way.
"It's important for us to stay grounded and just continue to play ball. Continue to play the way we played this past season," Brown said.
"We got like a lot of — we got a lot, a lot of talent on this team. And we've got some real good mindsets, and it's a pleasure playing with them all. But we have to be on one page if we want to be successful."