Jaylon Smith "Unlikely" To Play This Year
By Jonathon Natsis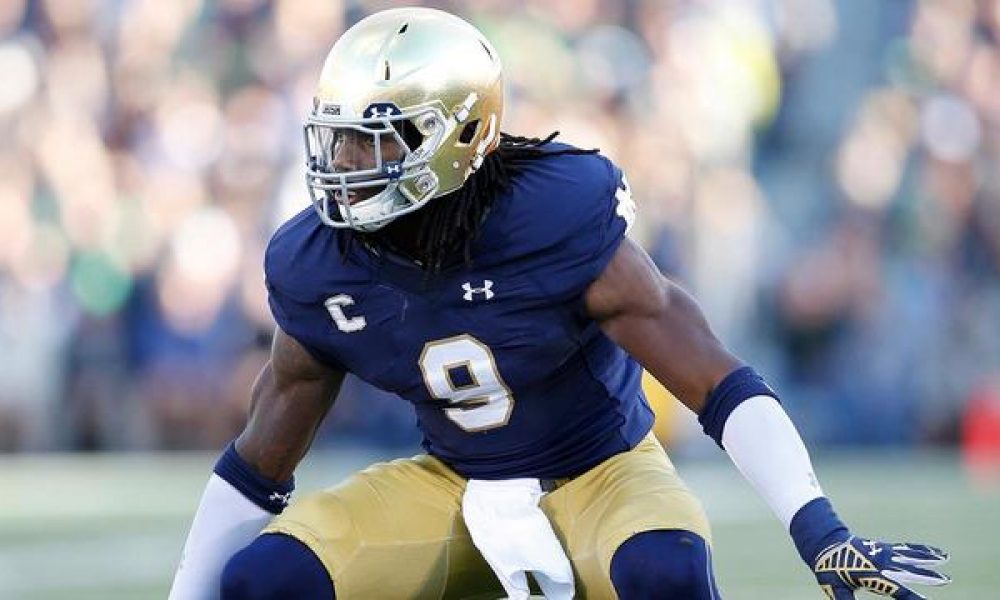 When the Dallas Cowboys selected standout Notre Dame linebacker Jaylon Smith early in the second round of the NFL Draft, it came as something of a surprise. Not because practically every other team had passed on Smith at least once, but because Smith was expected to be on the board until late into day two and possibly day three; such was the severity and mystery of his injury.
But when Smith donned the big blue star for the first time, it was with the expectation that he'd get every opportunity to recover at his own pace and eventually prove his worth to the team. The front office expected Smith to sit out his rookie season, and that situation is looking more realistic every week.
According to ESPN NFL insider Ed Werder, Smith has experienced "no significant improvement" and it is "unlikely" that he will take the field at all this year.
Smith suffered a devastating knee injury during the 2016 Fiesta Bowl against Ohio State. After a play was ruled dead, he was – not maliciously – shoved sidewards by fellow 2016 draft pick Taylor Decker. Not expecting the contact, he stumbled a few steps before his knee bent outwards. Smith immediately collapsed to the ground, perhaps very aware in that moment that his college season and his pro career were both in serious jeopardy.
There are still a lot of unknowns when it comes to nerve rehabilitation in the sports world. Some, like Peyton Manning, can return from a severe case of nerve damage to an equally tender part of the body – the neck – and go on to not only play at a capable level, but exceed all expectations.
Before the injury, Smith was largely considered the most complete defensive prospect in the draft. However long it takes, hopefully he gets the chance to prove himself and return to his scintillating best.