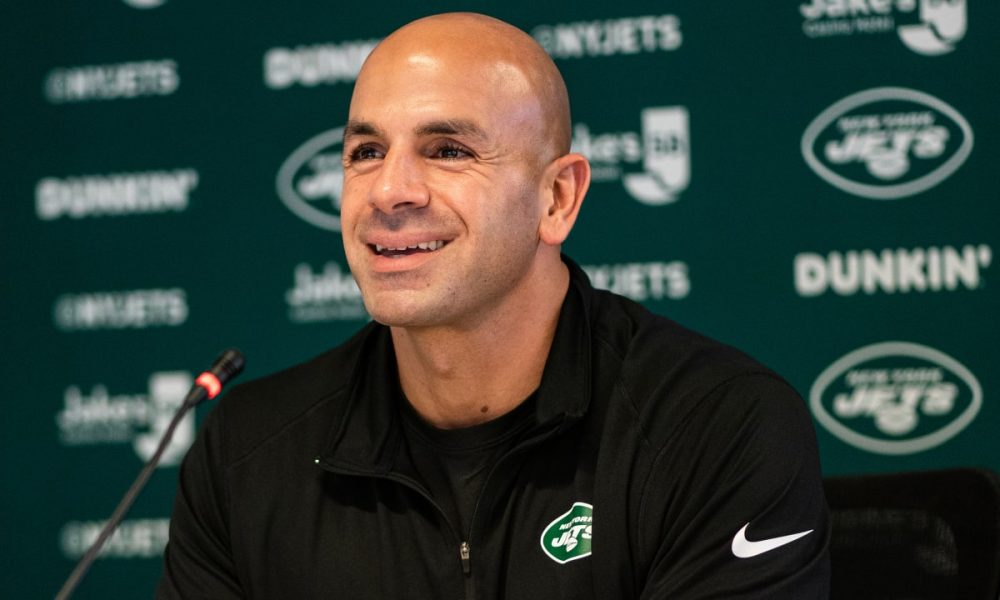 Jets Insist 0 – 14 Record VS Patriots Not A Factor In Week 3
The New York Jets were supposed to be taking on the 2023 NFL season with Aaron Rodgers under center. 
Rodgers would have elevated the Jets, and helped them do things they thought weren't possible before. Like beating the New England Patriots.
The Patriots have defeated New York in their last fourteen consecutive games against them. They have a chance to make it 15 in their upcoming Week 3 encounter.
Both DT Quinnen Williams and head coach Robert Saleh say the Jets aren't paying attention to their poor record.
Want $250 to bet on NFL futures?
One thing that would aid New York is a better performance from quarterback Zach Wilson. In their Week 2 defeat to the Dallas Cowboys, he threw for three interceptions.
Quinnen Williams insists the Jets have a different mentality this year, with or without Rodgers.
"I am not really paying attention to anything like that," he said.
"I am just focused on getting better every day and learning from this past week and what we can do now. This is a new team with a new mindset and a new everything when it comes down to it. The only thing we are focused on this year and this game."
"I get what happened in the past, but looking at the past and dwelling on the past and what could have been, is just taking away from what we can do now," coach Robert Saleh said. 
"Yes, it's New England and it's a division game and the past is the past, but all our focus is on today, trying to be our best version of ourselves, so we can find a way to get this one on Sunday."