Jimmy Garoppolo Signs $137.5 Million Contract Extension
By David A.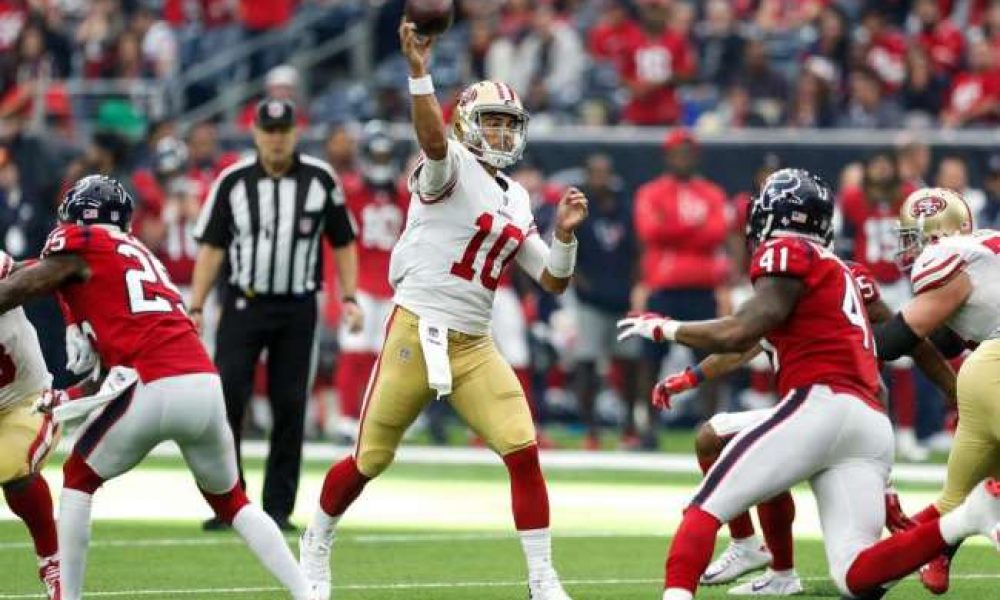 The current quarterback for the San Francisco 49ers is now officially the team's quarterback of the future as well. On Thursday, the 49ers announced they reached an agreement with the player. The five-year $137.5 million contract extension will keep Jimmy Garoppolo with the team until the end of the 2022 season.
Sources aware of the contract's contents said the deal included a guaranteed $90 million over the first three years. That makes it the largest total for a contract over a three-year period in NFL history.
The extension makes Garoppolo (26), the highest paid player in the NFL. This is in spite of the fact that he's only started seven games during his career.
The average annual value for the deal of $27.5 million is the largest in the history of the league. It is $500,000 per season higher than that of the previous high set last year by Matthew Stafford.
The signing of Garoppolo is no surprise, given the strong finish he had to the 2017 regular season. He joined the 49ers when they were 1-10 and led them to victories in their last five games.
Following the season, 49ers general manager John Lynch was clear that the top priority was to extend Garoppolo's contract.
Lynch said the team was eager for Jimmy to be a member of the Niners for a long time.
Lynch and the 49ers did not publicly reveal much during their negotiations with the quarterback nor did his representative, Don Yee. Nevertheless, Lynch gave updates occasionally during the entire process, including at the Senior Bowl in January where he said the team was working hard at getting a deal completed.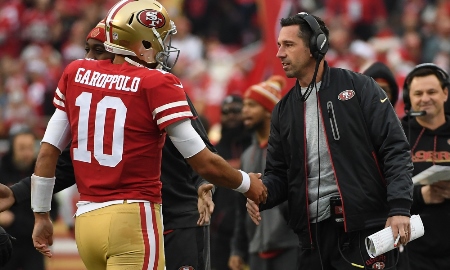 During the negotiations, Garoppolo was not very forthcoming when asked about the ongoing talks but he did repeat on multiple occasions that he liked playing in San Francisco and the team had something good going on when the season ended.
Jimmy Garoppolo was acquired by the team October 31 in a deal with the New England Patriots for a second round draft pick in 2018. Garoppolo, who did not start for the 49ers until December 3 versus Chicago, set a team record for passing yards over his first five starts as a 49er with 1,542, despite minimal time learning the offense of Kyle Shanahan.
The 49ers scheduled a news conference at Levi's Stadium for Friday.