John Wall Injury Nightmare Continues
By Connor Lynch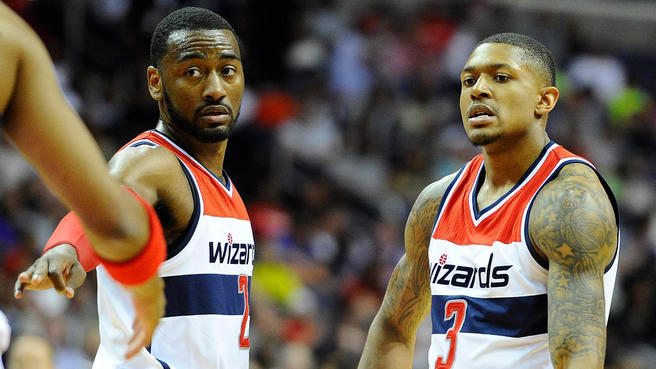 Things have gone from bad to worse for John Wall, who will miss most, if not all of next season.
John Wall was already out for the remainder of this season after having surgery on his left heel in January.
Now, reports say that John Wall has suffered a torn left Achilles tendon, which he sustained in his home.
ESPN report that Wall slipped in his home, where he wouldn't have been wearing his protective boot. The fall took place on January 29, but the extent of the injury was not known until February 4.
The issue was only discovered then during a procedure to treat an infection resulting from Wall's previous surgery.
Want $250 to bet on the NBA?
Sign up now!
Washington Wizards team doctor Wiemi Douoguih briefed the press on Tuesday. "He never heard a pop," Douoguih said. "He had a slight increase in discomfort."
The 28 year old Washington Wizards guard will likely have an operation on his Achilles next week.
Douoguih outlined that the recovery period "at John's age" is 11 to 15 months. A Wizards statement said that Wall could return to "full basketball activities" around a year after the operation.
However, he may not be the same player when he returns, and Douoguih couldn't speculate on the matter.
"Unfortunately, we don't have a lot of data on elite NBA point guards with tendon ruptures."
Sadly, it's a familiar story for the injury-prone Wall. He has suffered 6 major injuries since 2012, robbing him of his peak years.
Despite that, the 2010 No. pick has made his mark on the NBA. The former Kentucky star has been named an All-Star in each of the past 5 years.
He only played 41 times last season, after an operation on his left knee. He also had operations on both his knees in 2016.