Jon Gruden Blames NFL for Hackenberg Situation
By Connor Lynch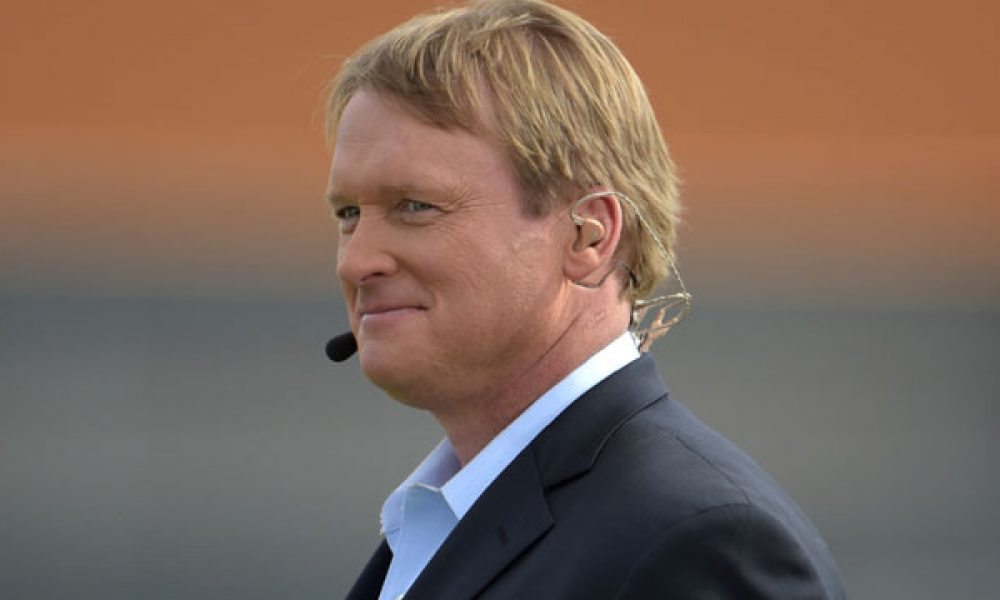 Christian Hackenberg's sudden release from the Oakland Raiders has received a lot of attention. The quarterback was traded from the New York Jets in exchange for a seventh-round pick in 2019 on May 22.New Oakland Raiders head coach Jon Gruden announced the decision to cut Christian Hackenberg on Tuesday.
Jon Gruden cited the need to free up cap space as the reason why Hackenberg was cut. Defensive linemen Frostee Rucker and Ahtyba Rubin were added to the 90 man roster at his expense.
"I was disappointed in not really giving Christian the opportunity to go to camp," Gruden said after practice Tuesday. "We felt like we needed to add a couple defensive linemen. We ran out of numbers, and that's not good at that position heading into camp."
Want $250 to bet on NFL futures?
Now, after is has been revealed that Hackenberg is visiting the New England Patriots, Jon Gruden has criticized the NFL.
In particular, Gruden blamed the 2011 collective bargaining agreement. The CBA restricts the number of offseason workout programs and the intensity at the workouts.
"Everybody is an expert out there on Hackenberg and thinks he can't play," Gruden told the media after the third and final day of Oakland's minicamp, per ESPN.com. "It's unfortunate, this whole collective [bargaining agreement]. How do you develop a quarterback? I don't know how you do it.
"[Hackenberg] has been working on changing his stroke, his passing motion, and I think he did that. We just didn't have enough reps to take a good look at him. Since we were further along the road with some of our other guys, we didn't have the space.
"It is hard enough to get Connor Cook enough reps, let alone a fourth guy," Gruden said. "It really depresses me how we can't spend more time with these young quarterbacks, and it is really going to be an impactful situation on the NFL in the future."