Josh Gordon Would Be Welcomed Back By Patriots Teammates
By Connor Lynch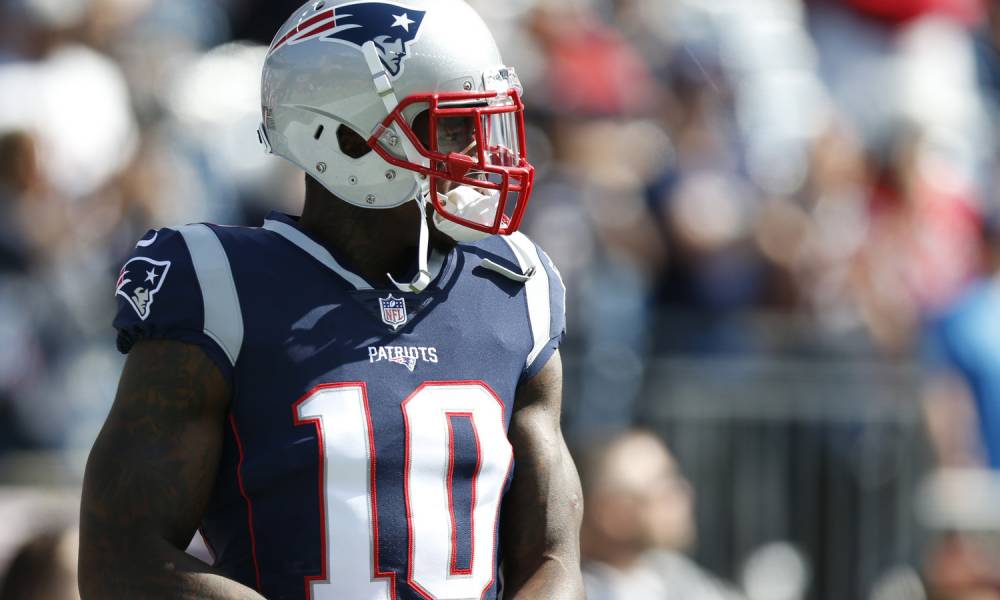 The teammates of Josh Gordon have come out in support of the wide receiver after he officially filed for reinstatement. 
Josh Gordon applied for reinstatement last week following his suspension last season. The New England Patriots wide receiver was suspended on December 20 for violating the league's substance abuse policy.
As a result, Josh Gordon missed the final two regular season games as well as all three playoff games.
NFL commissioner Roger Goodell will now have sole discretion over the decision to reinstate.
Want $250 to bet on NFL futures?
"It definitely would mean a lot to him, because I know it means a lot to him to just play football," receiver Phillip Dorsett said.
 "I was definitely close to him. I just hope he gets himself right. That's my main concern — just him as a human being. I don't really care about the football thing. I just want to see him be healthy in his mind, his body and spirit."
Veteran cornerback Jason McCourty echoed this sentiment. McCourty was Gordon's teammate at the Browns as well as now in New England.
"I'd be happy for him," said McCourty.
"I think at this point, everybody here, you're just encouraging and you just hope everything is working right with him — not only with reinstatement but just in life, that he's doing well, progressing the way he needs to progress. If the next step in that progression is coming back to the team, obviously everyone here would be thrilled to have him. He's an awesome person, dealing with things just like the rest of us.
"I just want to let him know we're all thinking about him, and we want his best interests moving forward," he said.