Justin Verlander Reaches 3,000 Career Strikeouts, 300 for This Season
By David A.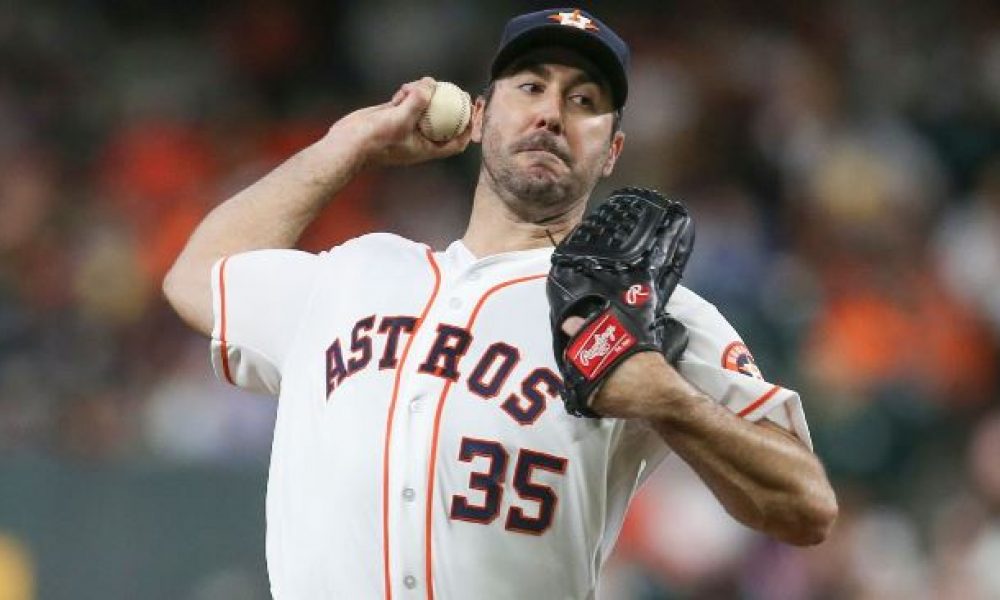 On Saturday, Houston Astros pitcher Justin Verlander reached two new milestones as he became the 18th major league pitcher to reach the 3,000-strikeout plateau for his career and the 19th since 1900 to post 300 strikeouts in one season.
Verlander, who is 36, entered his final start of the regular season on Saturday against the Los Angeles Angels with 2,994 career strikeouts. He reached 3,000 career strikeouts by fanning Kole Calhoun in the fourth inning.
The feat by Verlander was given recognition on the Angel Stadium scoreboard and teammates congratulated the right-hander in the Houston dugout after the end of the inning.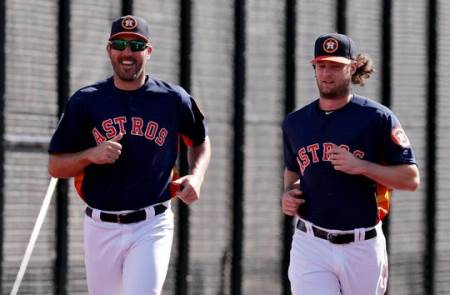 Verlander started the day having posted 288 strikeouts for the season and struck out Calhoun swinging again during the sixth to reach 300 strikeouts for the season for just the first time in 15 years pitching in the majors. He and fellow right-hander Gerrit Cole are only the second pair of teammates to each reach 300 strikeouts during the same season.
The pair joins Curt Schilling and Randy Johnson who both reached 300 strikeouts for the season in 2002 while with the Arizona Diamondbacks. This season, Cole has 316 strikeouts for the Astros.
After the game, Verlander said that 3,000 career strikeouts is something he wanted to reach this season, but he had written off his chances of striking out 300 in one season. However, after reaching that 300-strikeout plateau for one season, Verlander said he was more emotional about that feat than 3,000 for his career.
Verlander allowed three runs on four hits while striking out 12 across six innings and improved his record on the season to 21-6, as Houston rallied to beat the Angels 6-3.
Verlander became the second pitcher this season to reach 3,000 career strikeouts as southpaw CC Sabathia with the Yankees reached the milestone April 30 versus Arizona.