Kylian Mbappe Plays Down Injury Fears
By Connor Lynch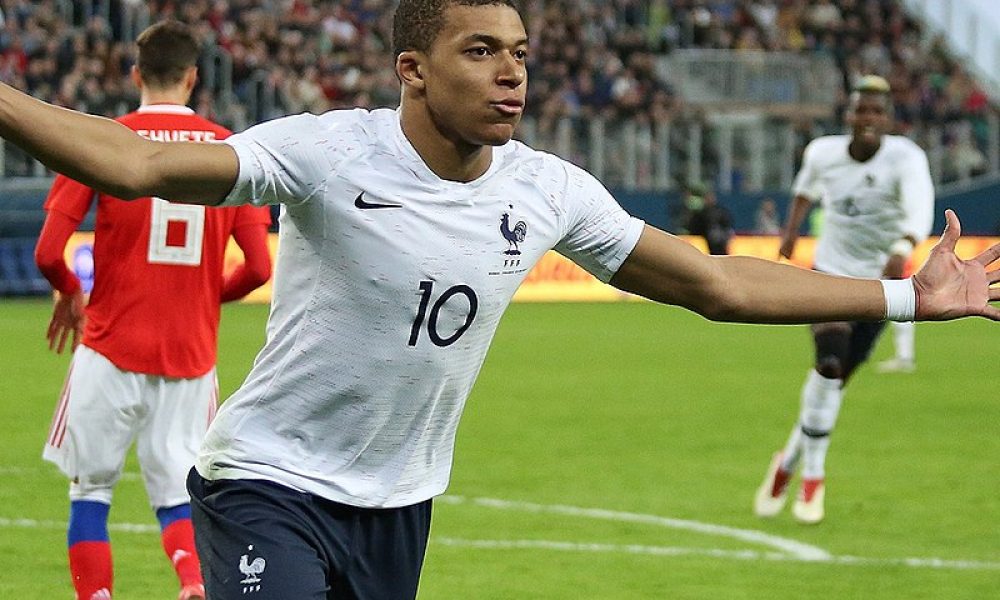 France forward Kylian Mbappe has reassured fans over an injury scare after he took a knock in training on Tuesday.
Kylian Mbappe was hurt by a tackle by teammate Adil Rami. He appeared to have hurt his left ankle, and returned to the dressing room without completing the training session.
Kylian Mbappe (19), plays as a striker or winger for Paris St. Germain. Widely considered as the best young attackers in the game, concern abounds that he will miss France's opening game.
France kick off their World Cup campaign against Australia on Saturday, June 16. Mbappe took to Twitter to confirm that the injury was not serious and that he will be fit to start the game.
Want $250 to bet on the 2018 World Cup?
"I am doing fine, it was just a knock, so nothing serious but thank you for your messages," he tweeted.
He also urged fans to "lay off my friend Adil Rami as it was not malicious."
This is the second injury scare around Mbappe in the last week. He took a knock during France's 1-1 draw with the United States in their final World Cup warm-up on Saturday.
The striker appeared to hurt himself in the process of scoring the equaliser for Les Blues in that game. He was also seen struggling towards the end of the match.
At that time, he dismissed the idea that it was a serious injury.
"Ice packs? No, it is just a knock," Mbappe said. "I hit the ball poorly and I fell — it is nothing serious. It will be treated, and it will go away."
Although the French Football Federation released no further details regarding the injury, Mbappe's word seems to serve as adequate reassurance.
French as well as neutral fans will hope that he is fit. It is the first time he will play on a global stage and he could light up the tournament if he plays well.