Kyrie Irving To See Shoulder Specialist This Week
By Connor Lynch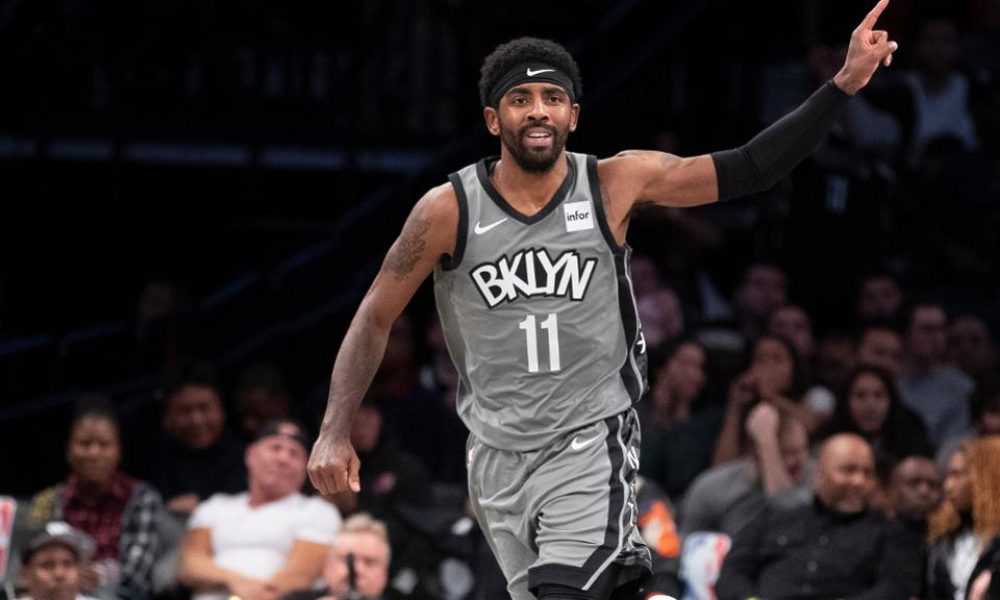 The Brooklyn Nets are sweating the fitness of Kyrie Irving as he continues to struggle with shoulder and knee problems.
Kyrie Irving already missed a period of 26 games earlier this season due to a shoulder issue. In total he's missed 33, including 5 before the All-Star game with a sprained knee.
His knee is in good shape, but on-and-off shoulder pain continues to plague Kyrie Irving.
Ominously, when asked if Irving could miss the rest of the season, coach Kenny Atkinson said he 'did not want to go there'.
Irving will see another specialist this week to find out the extent of the problem.
Want $250 to bet on the NBA?
"That's about all I can tell you," Atkinson said. 
"His shoulder continues to bother him. That's about the extent of it now."
The shadow of surgery looms large for Irving, who had a cortisone shot on December 24. However, he was not in practice on Tuesday night.
"A cortisone shot lasts as long as it can," Irving said in December. 
"You either continue to get cortisone shots, which is obviously detrimental to your health and your muscles, or you go get arthroscopic surgery. For me, it's just about being able to go back out there after the right amount of rehab, the right amount of rest and recovery and see what we can do for the rest of the season and then re- evaluate after a few months."
Teammate Spencer Dwinwiddie says that the team 'prays' for Irving's health. Atkinson says the issue got to a point where something had to be done.
"The shoulder is a tough thing," Atkinson said. 
"I just think it was an on and off thing where it's bothering you. Some days you feel good, some days you don't feel good. But I think it got to the point it was, 'Hey let's see another specialist.'"