Kyrie Irving Won't Play For The Brooklyn Nets At All Next Season
By Connor Lynch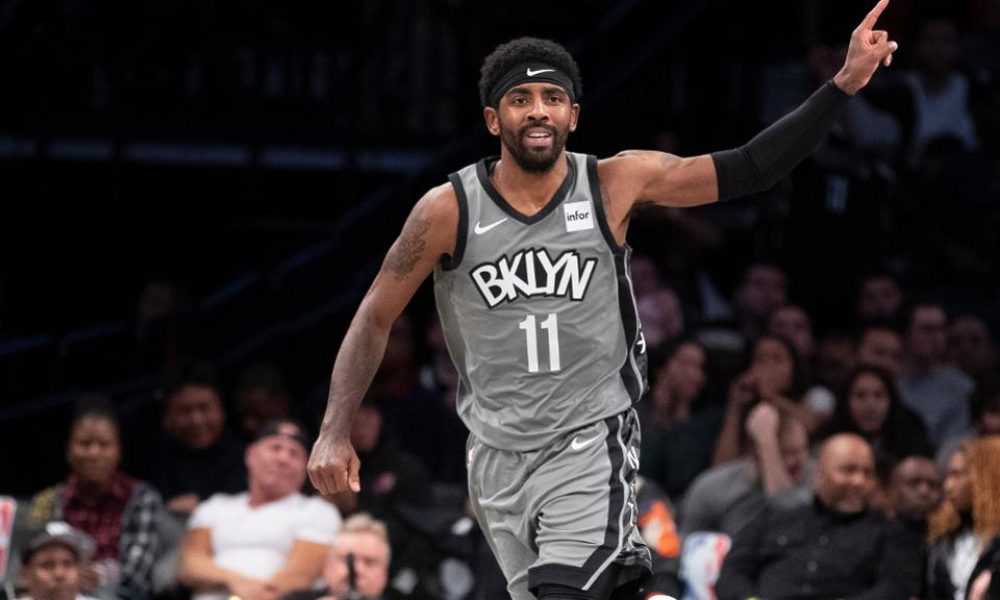 Nets star Kyrie Irving will not have 'part time availability' next season. He will be left out of Brooklyn's roster entirely. 
The organisation announced the decision to omit Kyrie Irving on Tuesday. Under current regulations, Kyrie Irving would not be allowed to play or train when Brooklyn is at home.
Theoretically, Irving could join practice and games when the team is away. In total, he would have missed 43 regular season games.
However, general manager Sean Marks said the best choice for the team was to leave him out entirely.
Want $250 to bet on NBA futures?
"I think we had everything on the board," Marks said. "We looked at everything. When you make a decision like this, it's one that you don't want to do hastily. Again, involve all the parties, think about all the different outcomes, I think we all know what our objective is this year and how this, a decision like this, may be able to [impact] that ultimate objective. 
"They are never easy decisions, but at the end of the day, I think we are looking at putting a group of people that are going to be able to participate fully and that is what this comes down to. And we're not looking for partners that are going to be half time."
"I don't think that would be fair to not only the team and staff and ownership and fans, but to be quite frank, not fair on Kyrie either when you are putting somebody out there that potentially can't get the right ramp-ups and right buildups and so forth and look as good as he or the team should under a different set of circumstances. That is why this decision was ultimately made."